Daily Current Affairs for Government Exams:
Today Current Affairs: 4th January 2020 for UPSC IAS exams, State PSC exams, SSC CGL, State SSC, RRB, Railways, Banking Exam & IBPS, etc.
Contents:
Child marriage.
Patola saree.
Arogya Sanjeevani Policy.
Lai Haraoba
World Braille Day.
India's Foreign Exchange touches an all-time high of 457.468 billion USD.
171 Hospitals de-impaneled under Ayushman Bharat Scheme.
NEST-New and Emerging Strategic Technologies.
25th Western Zonal Council Meeting.
Extraocular Vision.
Loan waiver.
FAME India(phase II).
Other important current affairs.
1. Child marriage: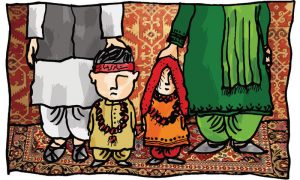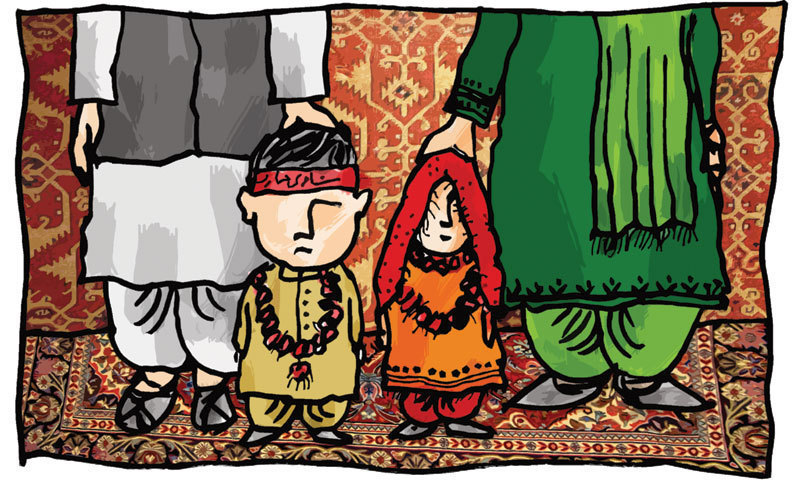 The Supreme Court has held in a recent judgment that the anti-child marriage law does not intend to punish a male aged between 18 and 21 years for marrying a "female adult."
About:
The supreme court interpreted Section 9 of the Prohibition of Child Marriage Act, 2006, which says: "Whoever, being a male adult above 18 years of age, contracts a child marriage shall be punishable with rigorous imprisonment which may extend to two years or with fine which may extend to one lakh rupees or with both."
The court said neither does the provision punish a child for marrying a woman nor a woman for marrying a male child because decisions regarding marriage are usually taken by the family members of the bride and groom, and women generally have little say in the matter.
It said the 2006 Act also gives an option for prospective grooms who are between 18 and 21 years old to opt-out of marriages.
2. Patola Saree: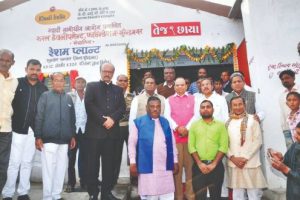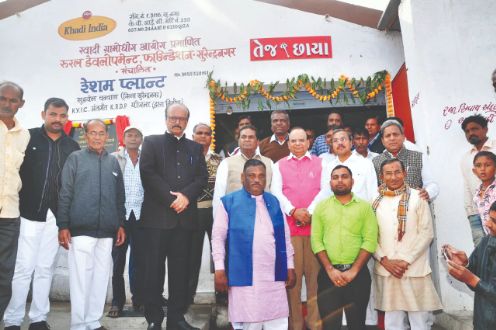 Khadi and Village Industries Commission (KVIC), inaugurated the first Silk Processing Plant at Surendranagar in Gujarat which would increase the sale and availability of raw material for Gujarati Patola Sarees locally.
About:
Patola, the trademark Saree of Gujarat, is considered to be very costly and worn only by the Royals or the Aristocrat.
The reason being the raw material silk yarn is purchased from Karnataka or West Bengal, where silk processing units are situated, thus increasing the cost of the fabric manifolds.
Now, cocoons will be brought from Karnataka and West Bengal and Silk yarn will be processed in house, thus reducing the cost of production and giving a major boost to the sale of famous Gujarati Patola Sarees.
3. Arogya Sanjeevani Policy: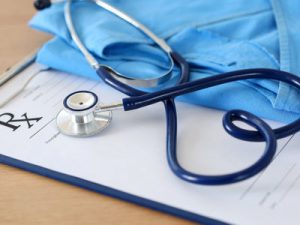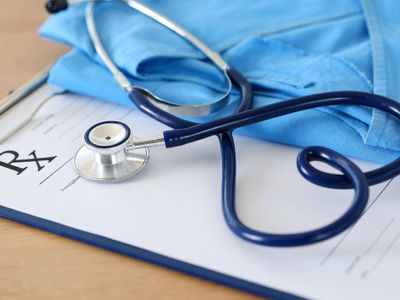 Insurance regulator, the Insurance Regulatory and Development Authority of India (IRDAI) issued guidelines on standard individual health insurance, asking insurers to cover basic health needs.
About:
Under the guidelines, IRDAI asked the general and health insurers to offer products that can take care of the basic health needs of customers with a maximum sum insured of Rs 5 lakh and a minimum of Rs 1 lakh.
The product will be named as Arogya Sanjeevani Policy, succeeded by the name of the insurance company. No other name is allowed in any of the documents.
The standard product should have the basic mandatory covers, no add-ons or optional covers are allowed to be offered along with the standard product and the insurer may determine the price keeping in view the covers proposed to be offered subject to complying with guidelines.
The standard product shall be offered on an indemnity basis only and the policy tenure shall be for a period of one year.
4. LAI HARAOBA: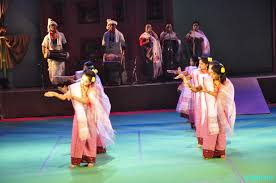 Lai Haraoba, a ritualistic festival began in Agartala, Tripura.
About:
Lai Haraoba is a ritualistic festival observed by Manipuri communities since ancient times.
Lai Haraoba is celebrated through oral literature, music, dance, and rituals. Cultural troupes will be performing various cultural and traditional musical skits including Manipuri martial arts, folk music, and folk dances during the festival.
The five-day-long festival is jointly organized by the Department of Information and Cultural Affairs, Government of Tripura, Puthiba Lai Haraoba Committee and Puthiba Welfare & Cultural Society, Agartala.
5. World Braille Day: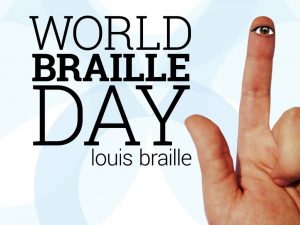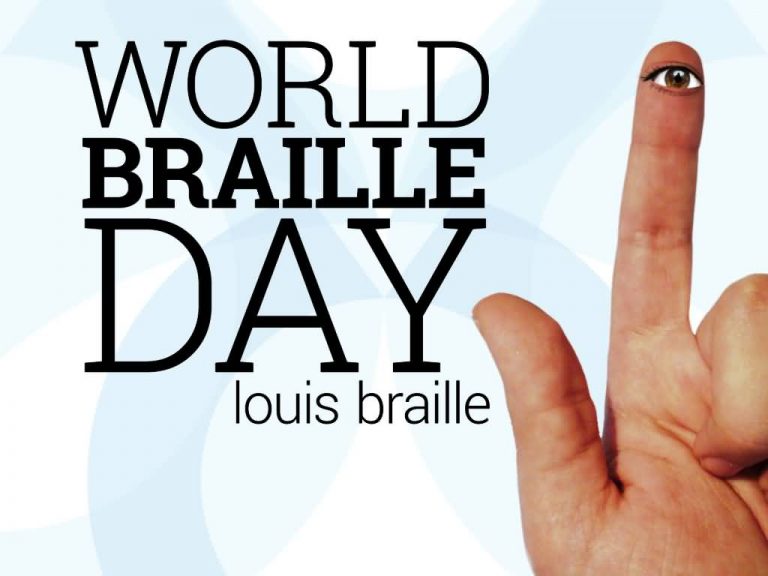 Every Year January 4 is celebrated as World Braille Day in order to mark the birth anniversary of Louis Braille.
Louis is the inventor of Braille, a written language for blind people.
World Braille Day is celebrated by the United Nations and also by other world organizations.
In November 2018, the UN passed a resolution in order to celebrate the day. The day was first celebrated on January 4, 2019.
The World Braille Day spreads awareness about Braille script and other accessible forms of communication. Many establishments like banks, hospitals, and restaurants fail to print their materials in Braille script. This creates difficulties for visually impaired people.
The day marks such difficulties and spreads awareness of their importance.
Louis Braille:
Louis Braille was born in Coupvray, France.
He lost both his eyes at the age of 3.
This was the prime reason behind Braille inventing the 6-dot language called Braille.
5. India's Foreign Exchange touches all-time high of 457.468 billion USD:
RBI announced that Foreign Exchange Reserves of India has swelled by 2.52 billion USD in the week that ended on December 27, 2019. The Central Bank bank also said that the country's special drawing rights with the IMF (International Monetary Fund) dipped by 2 million USD and the reserve position increased by 58 million USD. Currently, India SDR with the IMF is 1.4441 billion USD and the reserve is 3.7 billion USD.
Special Drawing Rights:
The special drawing rights (SDR) is a kind of foreign exchange reserve held by countries in terms of leading currencies with the international Monetary Fund.
It was created in 1969.
The SDR is regarded as the basket comprised of four major currencies of the world.
It currently includes USD, British pound, Euro and Yen (Japan). The composition of the basket is reviewed once in five years. During the review, the weight of the currency also gets altered.
6. 171 Hospitals de-impaneled under Ayushman Bharat Scheme:
On January 3, 2020, around 171 hospitals were de-impaneled (unlisted) by the Ministry of Health and Family Welfare for committing fraud.
The Ministry had also imposed a fine of Rs 4.5 crores.
The FIRs were lodged on 6 hospitals in Uttarakhand and Jharkhand states.
The Anti-Fraud units detected fake e-cards and lodged FIRs in the corresponding states.
It is the responsibility of the state health agency to create an e-card and add an additional family member under the scheme if any.
The Anti-Fraud Unit detected that the private hospitals were fraudulently performing these government reserved procedures. Earlier similar cases were detected by the unit in Chhattisgarh, Madhya Pradesh and Punjab and penal penalties were imposed.
Ayushman Bharat:
The scheme aims at covering 10 crore poor families providing health coverage of 5 lakh rupees per family.
The scheme is recently being criticized widely for the increased fraudulent activities by private hospitals.
At least 697 fake cases have been registered in Uttarakhand alone. However, the scheme, unlike its previous scheme Rashtriya Swasthya Bhima Yojana, uses robust IT infrastructure to locate suspicious surges.
National Health Agency:
The National Health Agencies were set up in order to implement India's flagship scheme "Ayushman Bharat".The National Health AAuthority is the successor of the National Health Agency.
7. NEST-New and Emerging Strategic Technologies: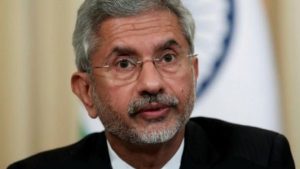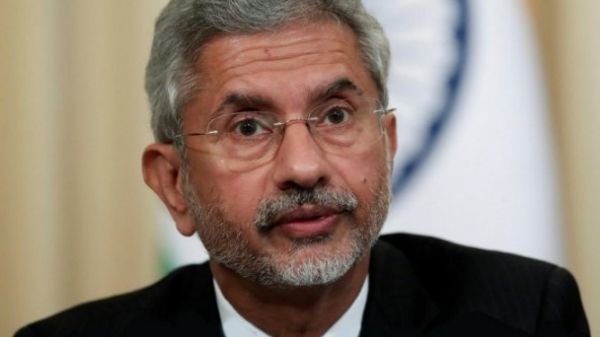 The Ministry of External Affairs is to set up a new division called NEST (New and Emerging Strategic Technologies.)
The division will work to increase investment coordination among the states of the country and also with the foreign countries.
NEST division will help India spread emerging technologies among the states. It will also aid in coordination among domestic ministries and departments.
NEST act as the nodal division within the ministry for issues about new and emerging technologies. It will help in collaboration with foreign partners in the field of 5G and artificial intelligence.
The division holds responsibility for matters that involve negotiations with multilateral fora like the United Nations, G20.
This will help to safeguard India's interests as such forums govern the rules of access to such technologies.
NEST helps the country to partner with other countries in the areas of 5G and artificial intelligence. Huwaei customers with the Chinese government to participate in 5G trials.
The central government quick on adopting the new technologies, and the development has come at the time when the reports have suggested that the Indians are among the most optimistic about new technology.
8. 25th Western Zonal Council Meeting:
The 25th meeting of the western zonal council will be held in January 2020, under the chairmanship of Union Home Minister.
Maharashtra will be the lead coordinator this time with the Chief Minister of the state co-chairing the meeting.
It will present a roadmap for the safety of women online and ways to curb cyberbullying.
The 24th meeting of the council was held in Goa in August 2019.
The Maharashtra government has been directed to hold awareness campaigns in districts on cyberbullying of women, cyber frauds and internet child pornography, etc.
It seeks participation from the entire state in the drive which will be named 'Cyber Safe Women', to make the internet safe for women and children and to prevent online crimes against them.
9. Extraocular Vision: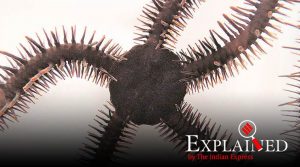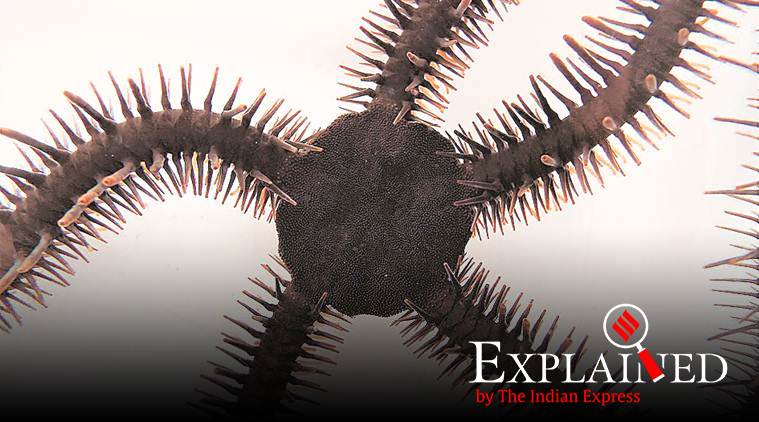 For the first time, researchers have shown that a species of brittle stars can see even though it does not have eyes.
The ability to see without eyes is known as extraocular vision.
The red brittle star (Ophiocoma wendtii) has become only the second creature, after a sea urchin species, known to have the extraocular vision (barring rare cases in other species).
In sea urchins and brittle stars, researchers suspect that extraocular vision is facilitated by the photoreceptor cells found on their bodies.
The researchers suggest that a brittle star sees with the help of light-sensing cells that cover its entire body. These light-sensing cells give the brittle star visual stimuli, allowing it to recognize coarse structures such as rocks.
10. Loan Waiver:
The new Maharashtra government has announced a loan waiver for farmers who had up to Rs 2 lakh in pending loans between April 1, 2015, and March 31, 2019. Maharashtra thus became possibly the only state to have offered two consecutive farm loan waivers within two-and-a-half years of each other.
Who is eligible?
Farmers with outstanding crop loan up to Rs 2 lakh, pending from April 1, 2015, to March 31, 2019.
Farmers with more than Rs 2 lakh outstanding are not eligible for the scheme. Also, the scheme has no incentive for farmers who are regular in their repayments.
Families with more than one loan account are eligible for a waiver in each one of their accounts.
11. UNESCO creative cities network (UCCN):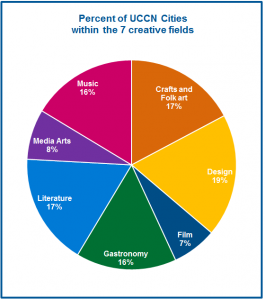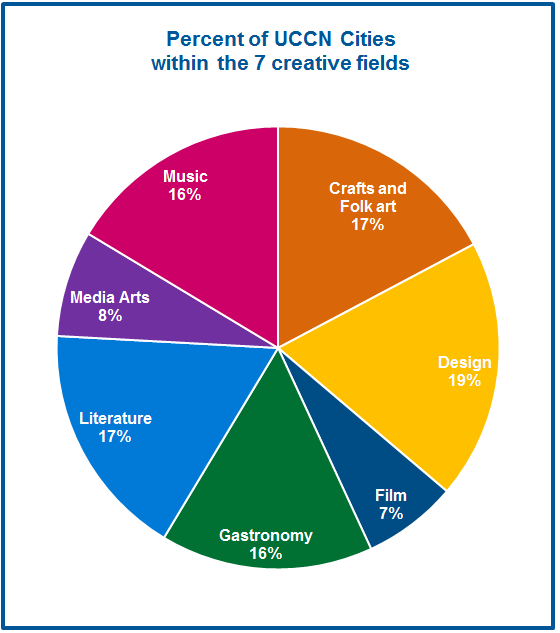 The government of Hanoi recently held a ceremony to formally announce that the Vietnamese capital city is joining the UNESCO Creative Cities Network (UCCN). The UCCN has granted membership to 246 cities around the world.
About Creative Cities Network:
The UNESCO Creative Cities Network (UCCN) was created in 2004 to promote cooperation with and among cities that have identified creativity as a strategic factor for sustainable urban development.
Objective: placing creativity and cultural industries at the heart of their development plans at the local level and cooperating actively at the international level.
The Network covers seven creative fields: Crafts and Folk Arts, Media Arts, Film, Design, Gastronomy, Literature and Music.
As of November 2019, there are five Indian cities in UNESCO Creative Cities Network (UCCN) as follows:
Jaipur-Crafts and Folk Arts(2015).
Varanasi-Creative city of Music (2015).
Chennai-Creative city of Music(2017).
Mumbai – Film (2019).
Hyderabad – Gastronomy (2019).
12. FAME India (Faster Adoption and Manufacturing of Electric Vehicles in India) scheme phase II: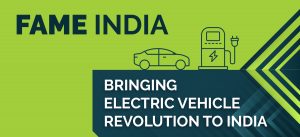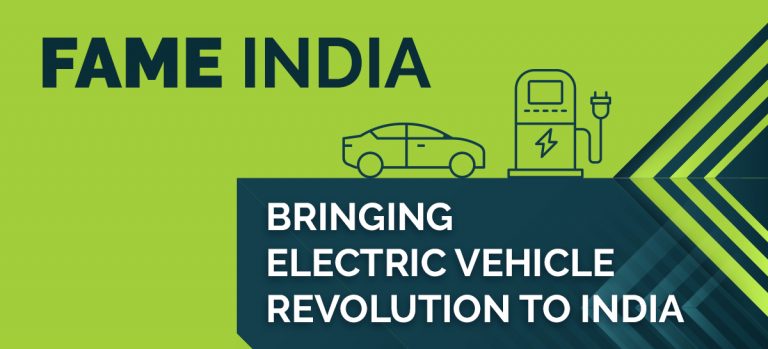 To give a further push to clean mobility in Road Transport Sector, the Department of Heavy Industries has sanctioned 2636 charging stations in 62 cities across 24 States/UTs under FAME India (Faster Adoption and Manufacturing of Electric Vehicles in India) scheme phase II.
Salient features of the FAME 2 scheme:
Aims to boost electric mobility and increase the number of electric vehicles in commercial fleets.
Target: The outlay of ₹10,000 crores has been made for three years till 2022 for the FAME 2 scheme.
The government will offer them incentives for electric buses, three-wheelers, and four-wheelers to be used for commercial purposes.
Plug-in hybrid vehicles and those with a sizeable lithium-ion battery and electric motor will also be included in the scheme and fiscal support offered depending on the size of the battery.
About:
The center will invest in setting up charging stations, with the active participation of public sector units and private players.
It has also been proposed to provide one slow-charging unit for every electric bus and one fast-charging station for 10 electric buses.
Projects for charging infrastructure will include those needed to extend electrification for running vehicles such as pantograph charging and flash charging.
FAME 2 will also encourage the interlinking of renewable energy sources with charging infrastructure.
Other important current affairs:
1. On January 3, 2020, the US army killed Iran's most powerful military commander General Qasem Soleimani. He was killed at Baghdad airport.
2. According to a study published in journal JGR Solid Earth, the earth's inner core is capped by snow made of tiny particles of iron which are much heavier than any snowflake on Earth's surface.
The iron-snow falls from the molten outer core and piles up in the inner core of the Earth creating stacks that are up to 320 km thick.
This finding was unearthed after analyzing signals from seismic waves as they pass through the Earth. Seismic Waves are vibrations generated by an earthquake, explosion, or similar energetic source and that propagate within the Earth or along its surface.
3. On January 3, 2020, Cyber Safe Initiative was launched by Maharashtra Government. The initiative was launched commemorating the birth anniversary of Iof Indian Social Reformer Savitribai Phule.
4. The Supreme Court has held in a judgment that a person accused of dowry harassment cannot be automatically convicted for abetment of suicide. Merely because an accused is found guilty of an offense punishable under Section 498A of the IPC, the accused cannot be automatically held guilty for the offense punishable under Section 306 (abetment of suicide) of the IPC by employing the presumption under Section 113A of the Evidence Act.
5. South Korean electronics Samsung and Noida-based Dixon Technologies jointly manufacture LED televisions in India. The electronics maker will manufacture television sets for the consumer goods giant at its facility in Tirupati.
6. Prime Minister Narendra Modi conveyed condolences on behalf of all Indians to damage to life and property in Australia due to severe and prolonged bushfires. He offered India's support to Australia and the Australian people who are bravely facing this unprecedented natural calamity.
7. India's largest private sector port operator agreed to buy a 75% stake in Krishnapatnam Port Co. Ltd (KPCL) at an enterprise value of 13,500 crores, APSEZ. Krishnapatnam Port. The Krishnapatnam Port is located in southern Andhra Pradesh and is a multi-cargo facility.
8. Unified Payments Interface (UPI) raised 1.3 billion transactions in December at National Payments Corp. of India (NPCI). These transactions were 7% higher than in October and 111% higher on a year-on-year basis.
9. India strongly condemned vandalism at Nankana Sahib Gurudwara in Pakistan. The Pakistan Government to take immediate steps to ensure the safety, security, and welfare of the members of the Sikh community.
10. Union Minister of State for Home Affairs, Shri Nityanand Rai inaugurated the 4th All India Police Judo Cluster Championship 2019 in New Delhi. The five-day sporting event will draw to a close on the 7th of this month. The Prime Minister and the Union Home Minister organized the Khelo India program.
11. The appointments committee of the Cabinet approved the proposal of the Ministry of Home Affairs for extending the deputation tenure of IPS Abhinav Kumar, Inspector General.
12. Gujarat Chief Minister Vijay Rupani unveils the second tallest statue of Sardar Vallabhbhai Patel in the world at Ahmedabad.
Around 50 feet tall bronze statue with a weight of 70 thousand kilograms unveiled at the Sardardham campus near the Vaishnodevi Circle in Ahmedabad.
It is the second-highest statue of India's first home minister after the Statue of Unity of the legendary leader situated at Kevadiya in the Narmada Narmada district of Central Gujarat.
13. A first-of-its-kind rehabilitation center for freshwater turtles will be inaugurated in Bihar's Bhagalpur forest division in January 2020.
The rehab center, spread over half a hectare, will be able to shelter 500 turtles at a time.
The need to build such a center was felt after several turtles were found severely wounded and sick when rescued from smuggles by rescue teams.
Sources:  The Hindu, PBI, the Indian Express, All India Radio, Economic Times.