Fixation Of Minimum Wages And National Floor Minimum Wages: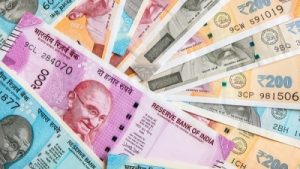 The Ministry of Labour & Employment has constituted the Expert Group to provide recommendations to the government on the fixation of Minimum Wages and National Floor Minimum Wages.
The Group has been constituted for a period of three years from the date of notification.
The Expert Group is chaired by Prof Ajit Mishra, Director, Institute of Economic Growth.
The current floor wage, which was fixed in 2017, is at Rs 176 a day, but some states have minimum wages lower than it.
Under the Code on Wages, which is yet to be enforced, a National Floor Level Minimum Wage will be set by the Centre to be revised every five years, while states will fix minimum wages for their regions, which cannot be lower than the floor wage.
Anoop Satpathy committee
This is the second expert committee on minimum wages formed by the government within the last two years.
The earlier panel, headed by Anoop Satpathy, Fellow, VV Giri National Labour Institute, was set up by the ministry on January 17, 2018, to determine the methodology for fixing the national minimum wage.
The recommendations, which weren't accepted by the Centre, included setting the national floor wage at Rs 375 per day (Rs 9,750 per month) as per July 2018 prices.