Vaccine Hesitancy: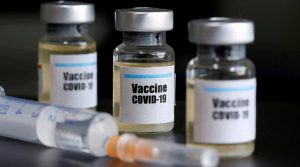 While last year, before the second wave, vaccine hesitancy was ascribed to the low uptake, it is quite likely now that people are exercising their option of waiting for more kinds of the vaccine.
The current attitude is foregrounded in the ground reality that daily infections are low despite a complete opening up of normal life.
A vaccine is one of the essential weapons in the armamentarium in our war against the pandemic.
Any hesitation in accepting the vaccine will have a negative consequence on our effort to control the pandemic.
Vaccine hesitancy is defined by WHO as a "delay in acceptance or refusal of vaccines despite availability of vaccination services".
It was one of 10 threats to global health this year.