Daily Current Affairs for Government Exams:
Today Current Affairs: 6th July 2020 for UPSC IAS exams, State PSC exams, SSC CGL, State SSC, RRB, Railways, Banking Exam & IBPS, etc
Contents:
China has made new territorial claims in the eastern sector of Bhutan's Trashigang district.:
Purchasing Power Parities (PPPs) for the reference year 2017, under the International Comparison Program (ICP),:
One Nation One Voter ID:
India's first plasma bank:
India's Balance of Payments during 2019-20.
Enrica Lexie case.:
Other important current affairs:'
1. China has made new territorial claims in the eastern sector of Bhutan's Trashigang district.: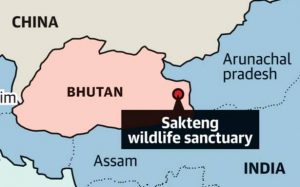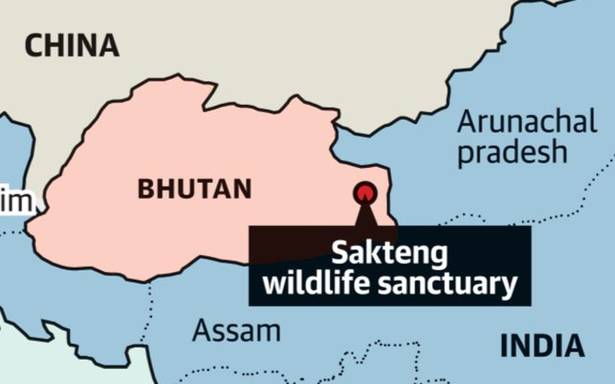 Territorial Claim of China:
China made this claim at an online meeting of the 58th Global Environment Facility (GEF) Council while objecting to the funding request to develop the Sakteng Wildlife Sanctuary project in eastern Bhutan.
However, GEF cleared the funding to the project after Bhutan protested against the Chinese claims.
Set up in 1992, GEF is a US-based global body to finance projects in the environment sector.
According to China, the Sakteng Wildlife Sanctuary is located in the China-Bhutan disputed areas which are on the agenda of China-Bhutan boundary talks.
China claims that the boundary between China and Bhutan has never been delimited. It has had disputes over the eastern, central and western sectors of Bhutan.
Bhutan's Position:
Bhutan totally rejected the claim made by China.
It said that Sakteng Wildlife Sanctuary is an integral and sovereign territory of Bhutan.
Also, Sakteng Sanctuary in the past to has received such grants, including in 2018-2019, for a project on preventing soil erosion, without any objection from China.
Bhutan has conveyed its position to China through its embassy in New Delhi— since both countries don't have embassies in each other's countries.
Bhutan and China do not have any formal diplomatic relations, both the countries conduct their diplomatic communication through their missions in Delhi.
China and Bhutan have a dispute in only two sectors of the border, one in the north (central) – Pasamlung and Jakarlung, and second in the west – Doklam.
There has been no mention of eastern Bhutan, or Trashigang district, where Sakteng is based, in 24 previous rounds of boundary negotiations held between the two countries between 1984 and 2016.
Concerns for India:
China's new territorial claim is a part of the larger Chinese tactics of putting pressure on India's smaller neighbors, to punish them for any closeness to India.
In 2017 China had intruded into Doklam plateau, which is claimed by Bhutan, leading to a standoff between Indian and Chinese Armies.
China might be doing this to put pressure on India, or to divert India's attention from its aggression at Ladakh.
Sakteng is situated along the border with Arunachal Pradesh, some part of which is also claimed by China.
Even after the India-Bhutan Friendship Treaty of 2007, the Indian military is virtually responsible for protecting Bhutan from the kind of external threat that the Chinese military poses.
According to the India-Bhutan Friendship Treaty of 1949, Bhutan allowed India to "guide" its foreign policy and defense affairs.
However, the 1949 treaty was amended in 2007 to respect the sensitivities of Bhutan regarding its sovereignty.
Under the India-Bhutan Friendship Treaty of 2007, the two sides have agreed to cooperate closely with each other on issues relating to their national interests.
Neither Government shall allow the use of its territory for activities harmful to the national security and interest of the other.
China has said that a third party should not point fingers in the China-Bhutan border issue, which is an apparent reference to India.
2. Purchasing Power Parities (PPPs) for the reference year 2017, under the International Comparison Program (ICP),: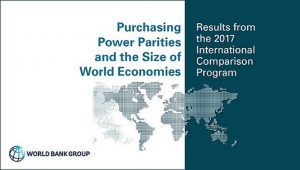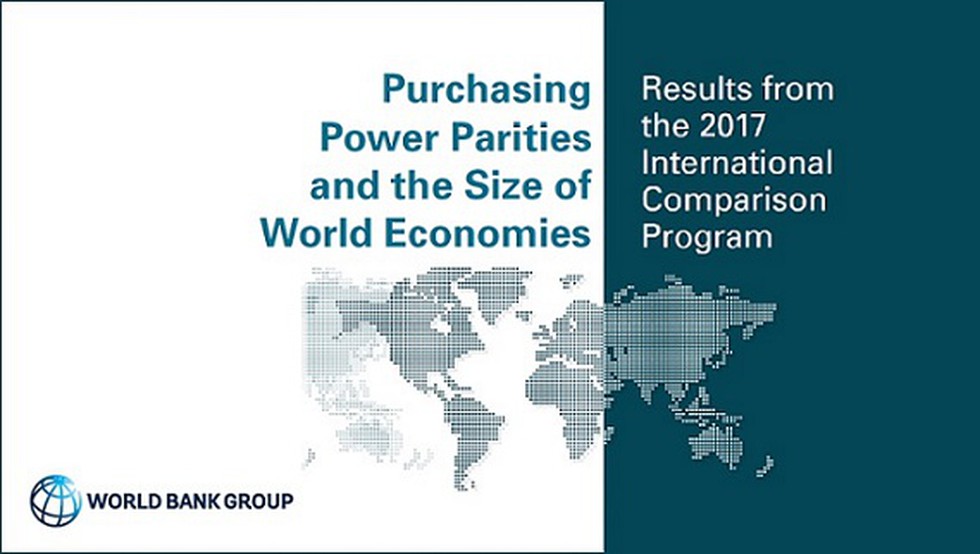 The World Bank has released new Purchasing Power Parities (PPPs) for the reference year 2017, under the International Comparison Program (ICP), that adjusts for differences in the cost of living across economies of the World. Globally 176 economies participated in the 2017 cycle of ICP.
The International Comparison Program (ICP) is the largest worldwide data-collection initiative, under the guidance of the UN Statistical Commission (UNSC), with the goal of producing PPPs that are vital for converting measures of economic activities to be comparable across economies.
Along with the PPPs, the ICP also produces Price Level Indices (PLI) and other regionally comparable aggregates of GDP expenditure.
India has participated in almost all ICP rounds since its inception in 1970. The Ministry of Statistics and Programme Implementation is the National Implementing Agency (NIA) for India, which has the responsibility of planning, coordinating, and implementing national ICP activities.
Worldwide Status of India:
The Purchasing Power Parities (PPPs) of Indian Rupee per US$ at Gross Domestic Product (GDP) level is now 20.65 in 2017 from 15.55 in 2011.
The Exchange Rate of US Dollar to Indian Rupee is now 65.12 from 46.67 during the same period.
The Price Level Index (PLI) – the ratio of a PPP to its corresponding market exchange rate, which is used to compare the price levels of economies – improved to 47.55 in 2017 from 42.99 in 2011.
In 2017, India retained its global position as the third-largest economy, accounted for 6.7 % ($8,051 billion out of World total of $119,547 billion) of global GDP in terms of PPPs as against China (16.4 %) and United States (16.3 %), respectively.
India is also the third-largest economy in terms of its PPP-based share in global Actual Individual Consumption and Global Gross Capital Formation.
In 2017, India retained its regional position, as the second-largest economy, accounted for 20.83 % of the regional GDP in terms of PPPs where China was at 50.76 % (first) and Indonesia at 7.49 % (third).
India is also the second-largest economy in terms of its PPP-based share in regional actual individual consumption and regional gross capital formation.
3.One Nation One Voter ID:
In response to the COVID-19 pandemic, the Election Commission of India (ECI) has made it possible for senior citizens above the age of 65 to vote by postal ballot, given that they are at greater risk from exposure to the novel coronavirus.
This option was available only to disabled citizens and those above 80 years.
Now, there is an opinion that the same empowering approach is extended to another group that faces enormous difficulties in exercising its franchise: migrant workers.
Internal migrant workers constitute about 13.9 crores as in the Economic Survey of 2017, which is nearly a third of India's labor force.
They are often unable to exercise their voting rights. Therefore, Migrant workers become quasi-disenfranchised, forgotten voters because they cannot afford to return home on election day to choose their representatives.
Internal migrant workers do not enroll as voters in their place of employment since they find proof of residence hard to provide.
This group also does not constitute a vote bank worthy of attention.
Many are seasonal migrants who would rather vote in their villages if they could afford to return home.
Ensuring that every Indian who is eligible to vote can do so must be a central mission for the ECI.
ECI has said that it is testing an Aadhaar-linked voter-ID based solution to enable electors to cast their votes digitally from anywhere in the country.
To facilitate voting by migrant workers, the ECI could undertake substantial outreach measures using the network of District Collectorates.
Migrants should be able to physically vote in their city of work based on the address on their existing voter IDs and the duration of their temporary stay.
4.India's first plasma bank: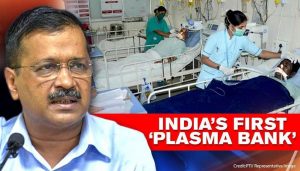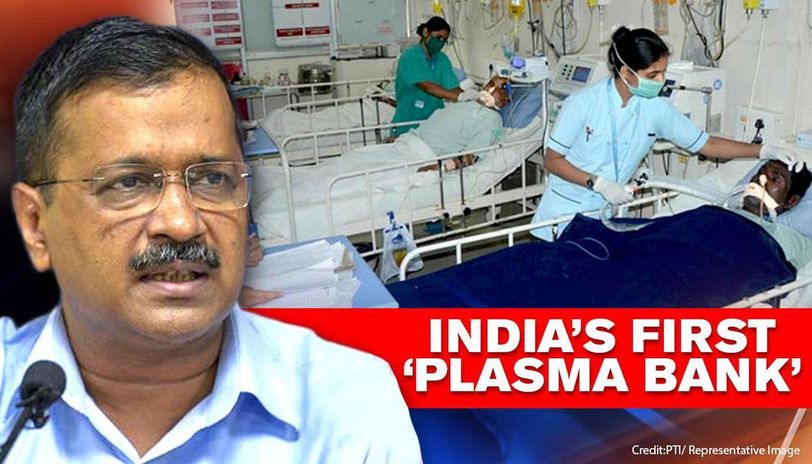 Established at the Institute of Liver and Biliary Sciences (ILBS), Delhi.
Aim: To ease access to plasma that is being used as a trial to treat Covid-19 patients.
The plasma bank functions as a blood bank and has been created specifically for those who are suffering from Covid-19 and have been advised the therapy by doctors.
The bank will coordinate with patients who have recovered from Covid-19, and are eligible to donate plasma.
Who can donate plasma:

Those who had the disease, but have recovered at least 14 days before the donation can be considered.
People between the ages of 18 and 60, and weighing not less than 50 kg are eligible.
Women who have given birth are not eligible, as the antibodies they produce during pregnancy (after being exposed to the blood of the fetus) can interfere with lung function.

In plasma donation, as opposed to blood donation, only plasma is extracted and the other components of blood are returned to the body.
Blood contains several components, including red blood cells, platelets, white blood cells, and plasma.
500 ml of plasma can be donated every two weeks, while blood can be donated once in three months.
Plasma therapy:
Blood is drawn from a person who has recovered from COVID-19 sickness.
The serum is separated and screened for virus-neutralizing antibodies.
Convalescent serum, which is the blood serum obtained from one who has recovered from an infectious disease and especially rich in antibodies for that pathogen, is then administered to a COVID-19 patient.
The sick acquire passive immunization.
After the antibody serum is given, it will stay on the recipient for at least three to four days. During this period, the sick person will recover. Various studies have confirmed this.
5.India's Balance of Payments during 2019-20.: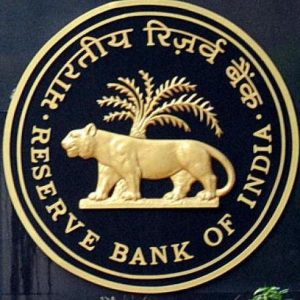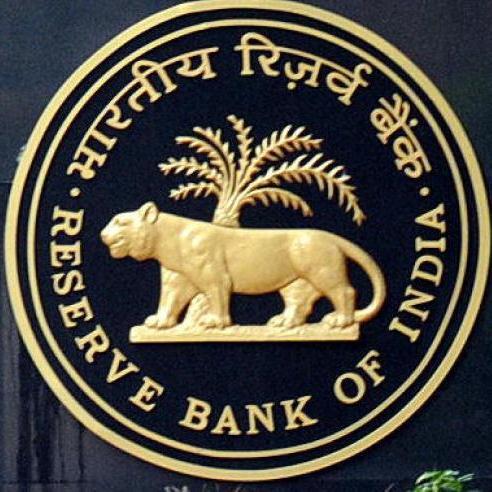 RBI published data on developments in India's Balance of Payments during 2019-20.
The Current Account Deficit (CAD) narrowed to 0.9 % of GDP in 2019-20 from 2.1 % in 2018-19 on the back of the trade deficit which shrank to US$ 157.5 billion in 2019-20 from US$ 180.3 billion in 2018-19.
Net invisible receipts were higher in 2019-20 mainly due to an increase in net services earnings and private transfer receipts.
Net FDI inflows at US$ 43.0 billion in 2019-20 were higher than US$ 30.7 billion in 2018-19.
Portfolio investment increased by US$ 1.4 billion in 2019-20 as against an outflow of US$ 2.4 billion a year ago.
In 2019-20, there was an accretion of US$ 59.5 billion to foreign exchange reserves (on a BoP basis). Foreign exchange reserves in nominal terms (including the valuation effects) increased by US$ 64.9 billion during 2019-20 as against a decline of US$ 11.7 billion in the preceding year.
The current account balances, which represent the net of the country's export and imports of goods and services and also payments made to foreign investors or inflows from them, are considered as an important indicator of a country's external sector.
RBI published data on India's External Debt as at the end of March 2020:
At end-March 2020, India's external debt was placed at US$ 558.5 billion, recording an increase of US$ 15.4 billion over its level at end-March 2019.
Commercial borrowings remained the largest component of external debt, with a share of 39.4 %, followed by non-resident deposits (23.4 %) and short-term trade credit (18.2 %).
At end-March 2020, long-term debt (with an original maturity of above one year) was placed at US$ 451.7 billion, recording an increase of US$ 17.0 billion over its level at end-March 2019.
The share of short-term debt (with an original maturity of up to one year) in total external debt declined to 19.1 % at end-March 2020 from 20.0 % at end-March 2019.
US dollar-denominated debt continued to be the largest component of India's external debt, with a share of 53.7 % at end-March 2020, followed by the Indian rupee (31.9 %), yen (5.6 %), SDR (4.5 %) and the euro (3.5 %).
The borrower-wise classification shows that the outstanding debt of the general government decreased, while that of the non-government sector increased at end-March 2020.
The share of the outstanding debt of nonfinancial corporations in total external debt was the highest at 42.0 %, followed by deposit-taking corporations (except the central bank) (28.3 %), general government (18.1 %), and other financial corporations (7.5 %).
The instrument-wise classification shows that the loans were the largest component of external debt, with a share of 34.8 %, followed by currency and deposits (24.0 %), trade credit and advances (18.7 %) and debt securities (17.4 %).
Debt service (principal repayments plus interest payments) increased marginally to 6.5 % of current receipts at end-March 2020 as compared with 6.4 % at end-March 2019, reflecting higher interest payments on commercial borrowings and lower current receipts.
6. Enrica Lexie case.: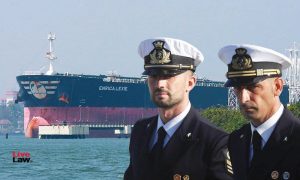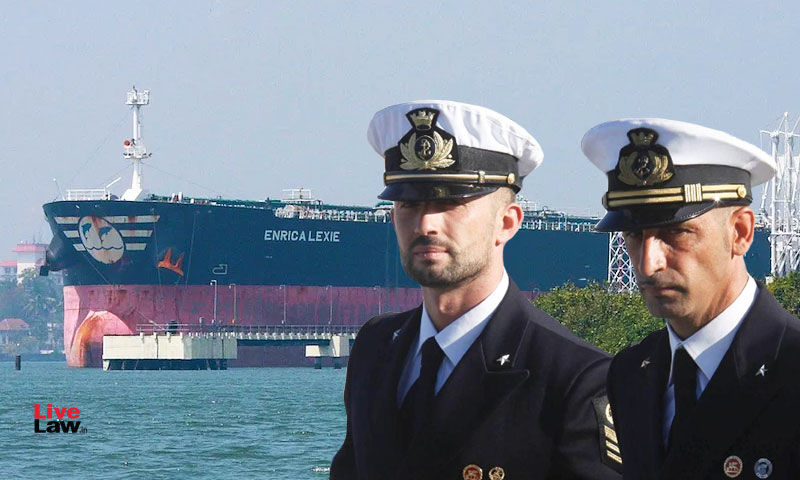 The government of India moved the Supreme Court seeking closure of judicial proceedings in India against two Italian marines after it accepted the ruling of the Permanent Court of Arbitration (PCA) in the Enrica Lexie case.
On 15 February 2012, two Indian fishermen (aboard the St. Antony) were killed off the coast of Kerala by two Italian marines – Salvatore Girone and Massimiliano Latorre – aboard the Italian-flagged commercial oil tanker MV Enrica Lexie.
Shortly after the incident, the Indian Navy intercepted the MV Enrica Lexie and detained the two Italian marines. After having been detained in India with no formal charges for two and four years, respectively, the two marines were released and returned to Italy.
Judgment
On 2 July 2020, the Permanent Court of Arbitration (PCA) at The Hague recognized the functional immunity of the two Italian marines, noting that they were engaged in a mission on behalf of the Italian Government, and thus ruled that the process continues in Italy.
As a result, Italy will resume its criminal investigation into the 'Enrica Lexie' case, while India "is required" to cease exercising its jurisdiction on the marines.
However, Italy was required to find an agreement with India in order to compensate for the two deaths and for the physical and moral damages suffered by the crew members and the vessel.
Permanent Court of Arbitration (PCA):
The Permanent Court of Arbitration (PCA), established by treaty in 1899, is an intergovernmental organization located in The Hague, Netherlands.
It is not a United Nations agency, but it is an official United Nations Observer.
It is not a court in the traditional sense but provides services of arbitral tribunal to resolve disputes that arise out of international agreements between member states, international organizations or private parties.
Other important current affairs:'
1. Congress is planning to move the court as the strength of the Council of Ministers in Madhya Pradesh reportedly exceeds the prescribed limit.
Recently, 20 Cabinet Ministers and eight Ministers of State were included in the Council of Ministers, expanding it to 34.
This is more than 15% of the effective strength of the legislators at 206. The strength of the Council of Ministers shouldn't have exceeded 30.
The Assembly strength of 228 dropped in March when 22 rebel Congress MLAs resigned and later switched over to the BJP. Two seats fell vacant earlier owing to deaths.
Article 164 (1A) of the Constitution prescribed that the total number of Ministers, including the Chief Minister, in the Council of Ministers in a State shall not exceed 15% of the total number of members of the Legislative Assembly of that State.
This provision was introduced through the 91st Constitution (Amendment) Act, 2003.
Exceptions: Provided that the number of Ministers, including the Chief Minister in a State, shall not be less than twelve.
2. The Indian Oil Corporation (IOC) has sought approval from the Directorate General of Quality Assurance (DGQA) for the use of winter diesel by armed forces for operations in high altitude areas such as Ladakh.
The winter diesel was introduced as a technological solution by the IOC in 2019 in high-altitude sectors like Ladakh, Kargil, Kaza, and Keylong, which face the problem of freezing of diesel in their vehicles in extreme weather conditions.
Winter Diesel: It is a specialized fuel specifically for high altitude regions and low-temperature regions such as Ladakh, where ordinary diesel can become unusable.
It also meets the Bureau of Indian Standards (BIS) specification of BS-VI grade.
3. The services of Friends of Police (FOP) has been suspended in Tamil Nadu.
The move came after a controversy over FOP volunteers being engaged in the beating of P. Jayaraj and his son J. Benicks, which led to their death in custody.
The FOP is a Community Policing initiative that aims to bring police and public closer. It was started in 1993 in the Ramanathapuram district of Tamil Nadu.
FOP helps to promote crime awareness among the people and enables the prevention of crimes. It imparts fairness, transparency, and impartiality in the working of police.
Volunteers can apply for FOP following minimum criteria like no political affiliation or criminal background, etc.
Issues Involved:
The 3rd Tamil Nadu Police Commission Report, 2008 has said that the FOP scheme is not evaluated by an independent body and its usefulness is doubted by a section of people.
It has also mentioned that some undesirable persons enroll themselves under the FOP scheme and misuse the position.
4. The National Aeronautics and Space Administration (NASA) has found evidence of greater quantities of metals such as iron and titanium on the Moon's subsurface.
The metallic distribution was observed by the Miniature Radio Frequency (Mini-RF) instrument aboard the Lunar Reconnaissance Orbiter (LRO) spacecraft.
The LRO's Mini-RF instrument was measuring dielectric constant within lunar soil in crater floors in the Moon's northern hemisphere.
The level of this property increased while surveying larger craters and kept rising in crater sizes up to 5 km in diameter.
Beyond that size, the value of the dielectric constant leveled off.
It raised the possibility that the dielectric constant increased in larger craters because the meteors that created them dug up dust containing iron and titanium oxides from beneath the Moon's surface.
The Mini-RF findings were backed by metal oxide maps from the LRO Wide-Angle Camera, Japan's Kaguya mission, and NASA's Lunar Prospector spacecraft, which showed that larger craters with their increased dielectric material were also richer in metals.
5. The USA celebrated the 244th anniversary of American Independence Day on 4th July 2020.
Indian Prime Minister also congratulated the USA on the same occasion.
Throughout the 1760s and early 1770s, the American colonies found themselves increasingly at odds with British imperial policies regarding taxation and frontier policy.
When repeated protests failed to influence British policies the Continental Congress worked with local groups, originally intended to enforce the boycott, to coordinate resistance against the British.
British officials throughout the colonies increasingly found their authority challenged by informal local governments, although loyalist sentiment remained strong in some areas.
Finally, the United States was founded on an ideal of democracy on the 4th July 1776 by adopting the
The Declaration of Independence was a one-page document, but it laid the foundation for other documents that followed, including the Constitution and the Bill of Rights.
5. The Union Home Ministry designated nine more individuals as "terrorists" under the amended anti-terror law that was passed by Parliament last year. The nine persons declared terrorists are linked to separatist Khalistani groups that seek to establish a separate country for the Sikhs.
The Unlawful Activities Prevention Act (UAPA) was enacted in 1967.
The 2004 amendment was to ban organisations for terrorist activities, under which 34 outfits, including the Lashkar-e-Taiba and the Jaish-e-Mohammad, were banned.
The 2019 amendment gave the Home Ministry the power to designate individuals as terrorists.
Earlier, in September 2019, the four individuals to be first designated as terrorists were JeM chief Masood Azhar, LeT's Hafiz Saeed, his deputy Zaki-ur-Rehman Lakhvi, and underworld don Dawood Ibrahim, who planned and executed the 1993 Mumbai serial blasts.
6. Botanists have "rediscovered" a rare and critically endangered plant species called Globba andersonii from the Sikkim Himalayas near the Teesta river valley region after a gap of nearly 136 years.
The plant Globba andersonii is commonly known as 'dancing ladies' or 'swan flowers'.
Globba andersonii is characterized by white flowers, non-appendaged anthers (the part of a stamen that contains the pollen), and a "yellowish lip".
Classified as "critically endangered" and "narrowly endemic", the species is restricted mainly to Teesta River Valley region which includes the Sikkim Himalayas and Darjeeling hill ranges.
The plant usually grows in a dense colony as a lithophyte (plant growing on a bare rock or stone) on rocky slopes in the outskirts of evergreen forests. It is especially prevalent near small waterfalls along the roadside leading to these hill forests, which are 400-800 m. above sea level.
It was thought to have been extinct until its "re-collection", for the first time since 1875.
7.Elyments:
It is being hailed as the country's first indigenously developed 'social media super app'.
The app has been developed by over 1,000 IT professionals who volunteer at Sri Sri Ravi Shankar's Art of Living foundation.
It will compete with the likes of Facebook and Instagram, comes with hosts of features that enable users to connect with friends and family in a creative way.
The app also has messaging and group chat capabilities.
It is available in eight Indian languages.
It comes with features such as end-to-end encryption, which ensures that users' data 'remains safe from prying eyes
8.Kisanrath:
It is an app launched by the Department of Agriculture, Cooperation, and Farmers Welfare.
Developed by the National Informatics Centre.
It will facilitate farmers and traders to identify suitable transport facilities for the movement of farm produce during coronavirus lockdown.
The App will allow transportation of farm produce from farm gate to mandi and from one to another mandi.
It will ensure seamless supply linkages between farmers, FPOs, APMC mandis, and intra-state and inter-state buyers.