Daily Current Affairs for Government Exams:
Today Current Affairs: 8th February 2020 for UPSC IAS exams, State PSC exams, SSC CGL, State SSC, RRB, Railways, Banking Exam & IBPS, etc
Contents:
Unparliamentary' speech and conduct.
Ease of living index (EoLI) and Municipal Performance Index (MPI) 2019.
Sharang.
Kerala's ban on CFL and filament bulbs from November 2020.
NASA has managed to fix its Voyager-2 probe remotely, almost 11.5 billion miles away from its location.
Remdesivir, an antiviral experimental drug.
Code of conduct for Internet service providers (ISPs):.
Other important current affairs.
1. Unparliamentary' speech and conduct:
Few recent instances of heated exchanges in Parliament have brought back recurring questions around "unparliamentary" speech and conduct.
Despite Article 105(2) of the constitution, Whatever an MP says is subject to the discipline of the Rules of Parliament, the "good sense" of Members, and the control of proceedings by the Speaker.
These checks ensure that MPs cannot use "defamatory or indecent or undignified or unparliamentary words" inside the House.
Rule 380 ("Expunction") of the Rules of Procedure and Conduct of Business in Lok Sabha says: "If the Speaker is of opinion that words have been used in debate which is defamatory or indecent or unparliamentary or undignified, the Speaker may while exercising discretion order that such words be expunged from the proceedings of the House."
Rule 381 says: "The portion of the proceedings of the House so expunged shall be marked by asterisks and an explanatory footnote shall be inserted in the proceedings as follows: 'Expunged as ordered by the Chair'."
2. Ease of living index (EoLI) and Municipal Performance Index (MPI) 2019: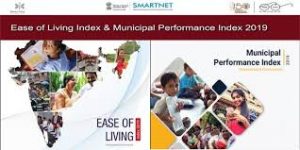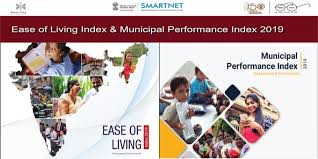 Two Assessment Frameworks, viz. Ease of living index (EoLI) and Municipal Performance Index (MPI) 2019 have been launched by the Ministry of Housing & Urban Affairs to assess the quality of life of citizens in 100 Smart Cities and 14 other Million Plus Cities.
Municipal Performance Index 2019:
Using it, the Ministry will assess the performance of municipalities based on 5 enablers namely Service, Finance, Planning, Technology, and Governance.
These 5 enablers have been further divided into 20 sectors which will be evaluated across 100 indicators.
Ease of Living Index 2019:
EoLI 2019 will facilitate the assessment of ease of living of citizens across three pillars: Quality of Life, Economic Ability and Sustainability which are further divided into 14 categories across 50 indicators.
For the first time, as part of the Ease of Living Index Assessment, a Citizen Perception Survey is being conducted on behalf of the Ministry (which carries 30% of the marks of the Ease of Living Index).
3. Sharang: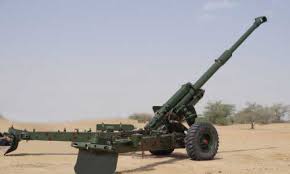 The Ordnance Factory Board (OFB) handed over Sharang, the first 130mm M-46 artillery gun upgraded to 155mm to the Indian Army.
Sharang is the 130mm artillery gun 'up-gunned' to 155mm, 45 caliber up-gunning based on the Army's tender.
The gun's range has now gone from 27 km to over 36 km with the upgrade. It also has more explosive capability and hence and more damage potential. In all, OFB will upgrade 300 130mm guns to 155mm and the contract will be completed in four years.
The Army inducted its first modern artillery guns system in November 2018. These include M-777 Ultra Light Howitzers (ULH) from the U.S. and K9 Vajra-T self-propelled artillery guns.
The Army has the older, battle-proven Bofors 155mm guns in service.
The 155mm Dhanush towed gun system, developed based on the Bofors guns, is under induction.
4. Kerala's ban on CFL and filament bulbs from November 2020: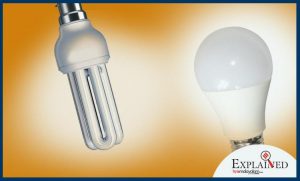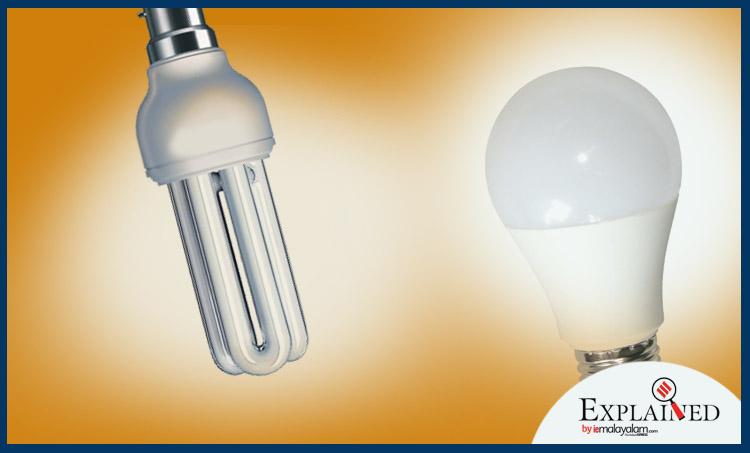 Kerala will impose a ban on the sale of compact fluorescent lamps (CFL) and incandescent (filament) bulbs starting November this year as part of sustainable energy policy.
This is in line with the government project of 'Filament-free Kerala' envisaged in 2018 as part of the state's Urja Kerala mission.
The filament-free Kerala project:
It will be implemented by the Kerala State Electricity Board (KSEB) and the Energy Management Centre,
Consumers in the state can place orders for LED bulbs on the KSEB website in exchange for existing filament bulbs.
Nine-watt LED bulbs are being sold at reduced prices by the government to encourage usage.
Last year, Peelikode in Kasaragod district became the first panchayat in the country to be completely filament-free.
The project is also part of the long-term sustainable energy policy to reduce the dependence on conventional energy sources and instead maximize potential on renewable sources like solar and hydel power.
5. NASA has managed to fix its Voyager-2 probe remotely, almost 11.5 billion miles away from its location.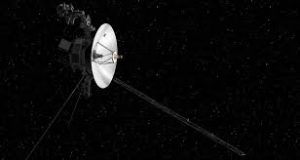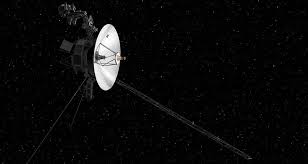 The probe has reportedly been acting in an unexpected manner as it failed to carry out a maneuver as planned on January 25. Moreover, the glitch in the probe was detected by the spacecraft's fault detection software which was relayed to NASA.
Voyager 2 is the only probe ever to study Neptune and Uranus during planetary flybys.
It is the second man-made object to reach interstellar space.
Voyager 2 is the only spacecraft to have visited all four gas giant planets — Jupiter, Saturn, Uranus, and Neptune — and discovered 16 moons, as well as phenomena like Neptune's mysteriously transient Great Dark Spot, the cracks in Europa's ice shell, and ring features at every planet.
.
6. Remdesivir, an antiviral experimental drug: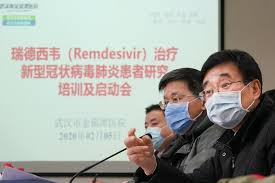 The Wuhan Institute of Virology, China Academy of Sciences, has filed for a patent on Remdesivir, an antiviral experimental drug from US biotechnology firm Gilead Sciences, which may help treat the novel coronavirus.
Remdesivir is an experimental drug and has not yet been licensed or approved anywhere globally. It is currently being developed for the treatment of Ebola virus infection.
Remdesivir has demonstrated in vivo (experimentation using a whole living organism) and in vitro (activity performed in a controlled environment) activity in animal models against viral pathogens that cause MERS and SARS.
These two diseases are also caused by coronaviruses structurally similar to the nCoV-2019.
Even so, it is yet to be seen if Remdesivir can be effective against the novel coronavirus in humans. As of now, there is no known treatment for the novel coronavirus, and an appropriate antiviral drug is required for this.
7. Code of conduct for Internet service providers (ISPs):
A parliamentary panel has recommended a code of conduct for Internet service providers (ISPs) and strengthening the National Commission for Protection of Child Rights to curb child pornography.
The report was prepared by an ad hoc committee set up by the Rajya Sabha and led by Congress MP Jairam Ramesh.
Key recommendations:
Put in place a multi-pronged strategy involving technological, institutional, social and educational as well as State-level measures.
There is a need for a code of conduct or a set of guidelines for ensuring child safety online.
There shall be a greater onus on ISPs to identify and remove child sexual abuse material (CSAM) as well as report such content and those trying to access them to the authorities under the national cybercrime portal.
There is also a need for strengthening the National Commission for Protection of Child Rights (NCPCR) so that it can serve as the nodal body for curbing child pornography. It is suggested that the capabilities required in the NCPCR should include technology, cyber policing and prosecution.
Some of the recommendations are expected to lead to concerns over privacy and misuse. It is believed that asking ISPs to report content in addition to blocking and filtering may not be practical.
The suggestion to break the encryption could also just lead to traffic moving to different platforms.
Other important current affairs:
1. Digital Payment Index, July 2020:
The Reserve Bank of India announced that it will create a Digital Payment Index by July 2020.
The main aim of the index creation is to capture the extent of digitization of monetary payments in the country
With the launch of Digital India and the GoI's push towards the Digital Economy, the digital payments in the country have been growing fast.
In order to monitor the digital payments, the Central Bank is to release Digital Payment Index.
The index will reflect the penetration of digital payments in the country.
The classification will include rural, urban and semi-urban geographies.
2. The World Health Organization is to host the Global Research Forum between February 11, 2020, and February 12, 2020.
The event is to be co-hosted by Global Research Collaboration for Infectious Disease Preparedness.
The event will bring together leading public health agencies, leading scientists, funders.
The experts will build their research on MERS and SARS virus information.
This will help to minimize the impact of the virus. The main aim of the forum is to fasten the research and innovation of coronavirus.
3. On February 7, 2020, the most trafficked mammal of Asia, Pangolin was identified as the host of the virus by the researchers of China. According to them, the outbreak that killed around 636 people in China has started from a market in Wuhan city through Pangolin.
The Genome Sequence of the coronavirus separated from Pangolin was 99% identical to those of the virus strains obtained from infected persons in China.
Earlier in 2002-03, when the SARS outbreak occurred, the virus transferred to humans from civet (a mammal). Civet is prized in China for its flesh. The sale of Civet was outlawed in China in the wake of SARS epidemic.
Pangolin is used in medicines in China. Also, they are traded for their flesh. The investigations suspect that the virus has entered China through the Pangolin trade.
There are 8 species of Pangolins all over the world. They are listed under threatened in IUCN red list. Pangolins have the highest protection under CITES. The international trade of Pangolins has been banned.
4. The Marine Products Export Development Authority (MPEDA) will modernize 25 fishing harbors in India. The project is to begin in two harbors namely Nizampatnam in Andhra Pradesh and Thoppumpady in Kochi, Kerala.
The step is being taken by MPEDA to increase the value of marine products.
The value of marine products in India is currently around 5% as compared to 50% in southeast Asian countries.
5.JSW Steel has signed Indian cricketer Rishabh Pant as its brand ambassador for three years.
It is a flagship company of the $14 billion JSW Group.
The company will launch an integrated marketing campaign featuring Pant by mid-February.
India, currently the second-largest steel producer in the world, has embarked on a journey to enhance its steel manufacturing capacity from 142 MTPA to 300 MTPA by 2030 through the Indian National Steel Policy.
5. The FICCI in partnership with 5 of the biggest industry bodies of Central Asian countries launched the India-Central Asia Business Council in New Delhi.
Those Asian countries include Kazakhstan, Kyrgyzstan, Tajikistan, Turkmenistan and Uzbekistan.
This is the common platform for the sharing of ideas and the transformation of goodwill into practical outputs and seeks to form an India-Central Asia Development Group.
6. Indian Army Major Anoop Mishra has developed a helmet that can stop an AK-47 bullet round from a distance of 10 meters.
The ballistic helmet has been developed under project 'Abhedya'
Major Mishra has also developed a bulletproof jacket that can withstand even sniper rifles.
7. The Pension Fund Regulatory and Development Authority (PFRDA) has doubled the minimum net worth criterion for pension fund managers to ₹50 crores from the ₹25 crores.
Existing pension fund managers must comply with this requirement within such time as the PFRDA stipulates.
This brings pension funds on par with mutual funds which have to meet a minimum net worth requirement of ₹50 crores, under SEBI rules.