Daily Current Affairs for Government Exams:
Today Current Affairs: 8th January 2020 for UPSC IAS exams, State PSC exams, SSC CGL, State SSC, RRB, Railways, Banking Exam & IBPS, etc
Contents:
Estimates of National Income.
Indian Army begins work on GOCO Model.
Infant mortality.
UAE'S new 5-year visa scheme
National Institute of Ocean Technology
2nd National GST Conference
Insolvency and Bankruptcy Board of India (Liquidation Process) Regulations 2020.
NITI Aayog: List of high export potential medical devices created
UIDAI's 10-year success
New Energy Performance Standards for Air Conditioners
Other important current affairs
1. First Advance Estimates of National Income:
The National Statistical Office (NSO), Ministry of Statistics and Programme Implementation has released the First Advance Estimates of National Income at both Constant (2011-12) and Current Prices, for the financial year 2019-20 along with the corresponding estimates of expenditure components of the Gross Domestic Product (GDP).
Advance Estimates of National Income:
The First Advance Estimates of GDP have been released in accordance with the release calendar of National Accounts. The approach for compiling the Advance Estimates is based on the Benchmark-Indicator method.
Gross Domestic Product: The growth in real GDP during 2019-20 is estimated at 5.0 percent as compared to the growth rate of 6.8 percent in 2018-19.
Gross Value Added (GVA) at Basic Prices: Estimated growth of real GVA in 2019-20 is 4.9 percent as against 6.6 percent in 2018-19.
National Income: In terms of growth rates, the National Income registered a growth rate of 7.6 percent in 2019-20 as against the previous year's growth rate of 11.3 percent.
The Per Capita Net National Income during 2019-20 is estimated to be ₹1,35,050 showing a rise of 6.8 percent as compared to ₹1,26,406 during 2018-19 with the growth rate of 10.0 percent.
2. Indian Army begins work on GOCO Model:
The Indian Army began its work on the GOCO (Government Owned Contractor Operated) Model.
The model is extended to base workshops and ordnance depots.
The workshops play a vital role as they ensure the Indian Army is operationally prepared all the time.
In the GOCO model, the assets owned by the government will be operated by the private industries. In such cases, there are possibilities of protraction of assets and the expertise being absorbed by private industry.
The military manpower involved in the workshops is only 25% and 75% are civilian staffs.
The private companies might insist on rationalizing the work force. The ratio of 75: 25 will become difficult to maintain.
The GOCO model was one of the recommendations of the Lt. Gen. DB Shekatkar (Retd.) committee to "enhance combat capability and re-balance defense expenditure."
3. Infant mortality:
As outrage continues over the deaths of babies in J K Lon Hospital in Kota, Rajasthan, and in the civil hospital in Rajkot, Gujarat, the fact remains that India has the most child deaths in the world. In 2017, UNICEF estimated 8,02,000 babies had died in India.
About:
The infant mortality rate (IMR) in the country currently stands at 33 per 1,000 live births. This means babies numbering in the region of 8,50,000 die every year in India, or an average daily toll to 2,350.
In 2017, states such as Arunachal Pradesh (42), Madhya Pradesh (47), Assam (44), Uttar Pradesh (41), Meghalaya (39), Odisha (41) and Chhattisgarh (38) had a higher IMR than Gujarat (30) and Rajasthan (38).
According to the National Family Health Survey-4, only 78.9% of births in India happen in a facility. This means 21.1% or about 54 lakh births in a year still happen outside of a facility where hygiene levels can be low, sometimes without the help of a trained health worker.
Special newborn care units (SNCUs) have been established at district hospitals and sub-district hospitals with an annual delivery load of more than 3,000 to provide care for sick newborns.
4. UAE'S NEW 5-YEAR VISA SCHEME: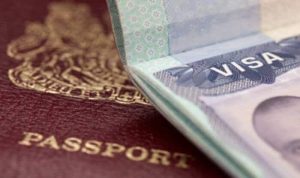 The United Arab Emirates (UAE) has announced a five-year multiple-entry visa scheme for all nationalities, in a move that is geared towards promoting tourism in the country.
About:
Prior to this, tourists could get single or multiple-entry visas for a duration of 30 or 90 days.
In the new five-year multiple-entry system, visa holders may be allowed to stay for six months at a stretch.
The details of the scheme are yet to be announced.
The country's Federal Authority for Identity and Citizenship will be implementing the decision.
Travelers from Africa, some South American countries, Arab states outside the Gulf, and European states from outside the European Union and the former Soviet Union previously needed visas.
5. NIOT: National Institute of Ocean Technology: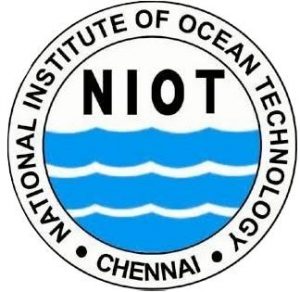 Over a hundred global scientists in the field of ocean studies converged in the National Institute of Ocean Technology (NIOT) in Chennai to participate in the Central Indian Ocean Leadership Workshop with the support of the United Nations. The scientists represent fifteen Indian Ocean Rim countries.
About NIOT:
It is Established in 1993.
An autonomous society under the Ministry of Earth Sciences, Government of India.
NIOT is managed by a Governing Council and the Director is the head of the Institute.
to develop reliable indigenous technologies to solve the various engineering problems associated with harvesting of non-living and living resources in the Indian Exclusive Economic Zone (EEZ), which is about two-thirds of the land area of India.
Headquarters: Chennai, Tamil Nadu.
6. 2nd National GST Conference:
The 2nd National GST Conference of the Commissioners of State Tax and Chief Commissioners of Central Tax was held under the chairmanship of Revenue Secretary, Ministry of Finance.
Constitute a Committee of Centre and State officers to examine and implement quick measures in a given time frame to curb fraudulent refund claims including the inverted tax structure refund claims and evasion of GST.
Considering fraudulent IGST refund claims, it was explored to link foreign exchange remittances with IGST refunds for the risky and new exporter.
All major cases of fake Input Tax Credit, export/import fraud and fraudulent refunds shall also be compulsorily investigated by the investigation wing of the Income Tax Department.
MoU would be signed among CBDT, CBIC, and GSTN to exchange data through API, from CBDT to GSTN and CBIC and vice-versa. It was decided that this data should be shared on a quarterly basis, instead of being shared on a yearly basis.
It was also suggested to provide a single bank account for foreign remittance receipt and refund disbursement.
7. The Insolvency and Bankruptcy Board of India (IBBI):
The Insolvency and Bankruptcy Board of India (IBBI) notified the Insolvency and Bankruptcy Board of India (Liquidation Process) (Amendment) Regulations, 2020
About IBBI:
It amends the Insolvency and Bankruptcy Board of India (Liquidation Process) Regulations, 2016.
The amendment clarifies that a person, who is not eligible under the Code to submit a resolution plan for insolvency resolution of the corporate debtor, shall not be a party to a compromise or arrangement of the corporate debtor under section 230 of the Companies Act, 2013.
It also clarifies that a secured creditor cannot sell or transfer an asset, which is subject to a security interest, to any person, who is not eligible under the Code to submit a resolution plan for insolvency resolution of the corporate debtor.
The amendment provides that a secured creditor, who proceeds to realize its security interest, shall contribute its share of the insolvency resolution process cost, liquidation process cost, and workmen's dues, within 90 days of the liquidation commencement date.
It shall also pay an excess of realized value of the asset, which is subject to a security interest, over the amount of its claims admitted, within 180 days of the liquidation commencement date.
Where the secured creditor fails to pay such amounts to the Liquidator within 90 days or 180 days, as the case may be, the asset shall become part of Liquidation Estate.
8. NITI Aayog: List of high export potential medical devices created: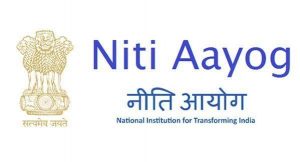 The Government Think Tank Niti Aayog draws up a list of medical devices that have high export potential. It has come up with 10 devices to provide priority subsidies.
It includes surgical blades, orthopedic implants, catheters, syringes and needles, X-ray machines, blood bags, MRI machines, and CT scans.
In December 2018, NITI Aayog announced that all medical devices will be brought under one regulatory regime. This will aid in boosting the exports as well as it will fasten the certification process
National Register of medical devices:
Currently, medical devices are governed under the Central Drugs Standard Control Organization (CDSCO)
.

It is a statutory body that was created under the Drugs and Cosmetics Act.
The GoI suggested bringing all the medical devices under the body. However, NITI Aayog turned down the proposal and suggested the creation of the National Register of Medical Devices.
According to NITI Aayog, it will act as an autonomous body on the lines of FSSAI. The body will have device experts and IIT labs will be used for testing the devices.
9. UIDAI's 10-year success: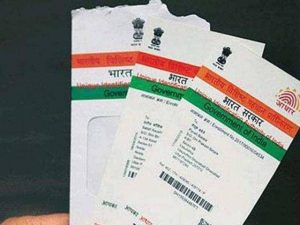 Unique Identification Authority of India (UIDAI), the statutory body established in January 2009 under the Ministry of Electronics and Information is for providing AADHAR cards. Aadhaar even after 10 years is the world's largest biometric ID system in the world.
In 2009, nearly 5 million births were unregistered. However, today the body has made Aadhar huge success with 95% of adults holding the identity card today.
According to the State of Aadhaar report, 2019,
Aadhaar has been the first identity document for around 65-70 million individuals.
This benefitted them in opening bank accounts, accessing food rations, mobile phone services, etc.
The report also stated that 80% of participants felt that Aadhaar improved the reach of government schemes and services faster. Only 34% of Indians are yet to link their Aadhaar in the fear of losing the services.
State of Aadhaar report surveyed 1,70,000 individuals. The initiative was started 3 years ago.
10. New Energy Performance Standards for Air Conditioners: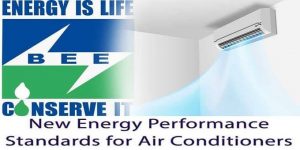 The Central Government in consultation with the Bureau of Energy Efficiency (BEE) has notified new energy performance standards for Room Air Conditioner (RACs).
The 24 degrees Celcius default setting has been made mandatory from 1st January 2020 for all room air conditioners covered under the ambit of the BEE star-labeling program.
BEE launched the voluntary star labeling program for fixed-speed room air conditioners (RACs) in 2006, and this program became mandatory on 12th January 2009. Thereafter, in 2015, a voluntary star labeling program for inverter room air conditioners was launched and was made mandatory with effect from 1st January 2018.
Bureau of Energy Efficiency (BEE)
BEE is a statutory body under the Ministry of Power, Government of India.
It assists in developing policies and strategies with the primary objective of reducing the energy intensity of the Indian economy.
Other important current affairs:
1. Two Indian origin women, Judge Archana Rao and Judge Deepa Ambedkar have been appointed as judges to criminal and civil courts. The judges were appointed by New York mayor Bill de Blasio. Judge Archana Rao is appointed to the criminal court of New York and Judge Deepa Ambedkar is appointed to civil court in New York.
2. Gujarat Chief Minister Vijay Rupani announced that the State is to set up the Vikram Sarabhai Children Innovation Center (VSCIC) in the state. The announcement was made at the Children's Innovation Festival (CIF) held at Swarnim Sankul in Gandhinagar.
3. Indian chess player P. Magesh Chandran won the title in the 95th edition of the Hastings International Chess Congress in Hastings, England. He defeated Indian GM Deep Sengupta in the eighth round to win the title.
4. Amit Shah released a book titled Karmayoddha Granth in New Delhi on 7 January 2020. In his book, Amit Shah has shared the life of Prime Minister Shri Narendra Modi. Karmayoddha Granth:
5. The Union Minister of Information and Broadcasting Prakash Javadekar presented the Antarrashtriya Yoga Diwas Media Samman in New Delhi on 7 January 2020.
The award acknowledged the positive role and responsibility of media in disseminating the outreach of Yoga in India and abroad.
The award marked a new trend to recognize the endeavor of media organizations that it should go beyond news, views, and advertisements, and work in mission mode for the benefit of society.
6. Kerala is organizing the Global Investors Meet 'ASCEND 2020'. The meet will be held from 9-10 January 2020 in Kochi, Kerala. The meet will be organized by the Industries Department of the state government. ASCEND 2020.
7. The Reserve Bank of India (RBI) has permitted the select banks in India can offer forex rates to Indian clients round the clock, which is 24X7. Now the select banks can work beyond the inter-bank market hours, which now run from 9 am to 5 pm.
Need Monthly Current Affairs PDF?
Get everything on your phone with our all in one app for your UPSC Preparation.
Get daily current affairs on you phone
Download monthly current affairs PDF
All India daily mock tests with ranking