Report On India's Arms Imports : SIPRI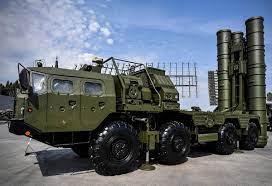 According to a recent report released by the Stockholm International Peace Research Institute (SIPRI), the five largest arms importers in the world during 2018-22 were India, Saudi Arabia, Qatar, Australia, and China.
Highlights of the SIPRI Report:
The US was the world's topmost military exporter in the past five years, accounting for 40% of global exports, followed by Russia (16%), France (11%), China (5.2%), and Germany (4.2%).
United States' share of global arms exports increased from 33 to 40 percent, while Russia's fell from 22 to 16 percent between 2013-17 and 2018-22.
France's arms exports jumped 44% between 2013-17 and 2018-22, with India receiving 30% of its exports during the past five years.
SIPRI:
It is an independent international institute dedicated to research into conflict, armaments, arms control and disarmament.
It was established in 1966 in Stockholm (Sweden).
It provides data, analysis and recommendations, based on open sources, to policymakers, researchers, media and the interested public.