Pollen Calendar: Chandigarh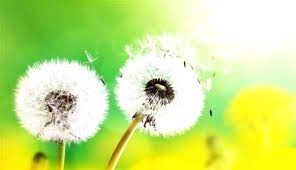 The Post Graduate Institute of Medical Education and Research (PGIMER) and Panjab University have created a Pollen Calendar (PC) for Chandigarh, arguably the first for any city in India.
The pollen calendar was created after studying airborne pollen and its seasonal variations for about two years.
PCs represent the time dynamics of airborne pollen present in a particular geographical area. They yield readily accessible visual details about various airborne pollen present throughout the year in a single picture.
PCs are location-specific, with concentrations closely related to locally distributed flora.
Europe, UK and the US are using regional pollen calendars in a big way to prevent and diagnose allergic rhinitis/hay fever and predict the timing and severity of the pollen season.
Pollen grains are male biological structures with the primary role of fertilisation, but when inhaled by humans, they may strain the respiratory system and cause allergies.
Pollen is released by plants, making millions of people suffer from hay fever, pollinosis and allergic rhinitis.
About 20-30% of the population suffers from allergic rhinitis or hay fever in India, and approximately 15% develop Asthma.
According to a study by PGIMER, Airborne pollen dominating seasons are spring and autumn with maximum species when the phenological and meteorological parameters are considered favorable for pollen grains' growth, dispersion, and transmission.