Daily Current Affairs for Government Exams:
Today Current Affairs:9th March 2020 for UPSC IAS exams, State PSC exams, SSC CGL, State SSC, RRB, Railways, Banking Exam & IBPS, etc
Contents:
Commercial Cord Blood Banking.
104th birth anniversary of Biju Patnaik
Marakkar:
Report on the 2020-2021 demand for grants for school education in the Rajya Sabha.
Land acquisition:
International Women's Day:
Mahatma Gandhi National Fellowship program
National Conference on Women in Police and Central Armed Police Forces (CAPFs) in New Delhi.
Gender Social Norms Index
Self Help Groups:
.Illegal Trade of Red Panda:
The Enforcement Directorate:
Kyasanur Forest Disease Virus (KFDV)
NITI Aayog organized the Women Transforming India (WTI) Awards:
other important current affairs
1.Commercial Cord Blood Banking: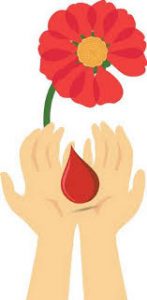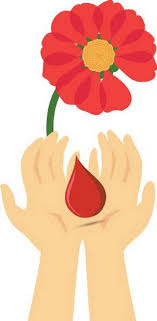 Recently there has been growing concern regarding the aggressively promoted concept of cord blood banking.
Over the past decade, stem cell banking has been aggressively marketed even as its use is still in experimental stages.
The stem cell banking companies get access to data of to-be parents and start approaching their prospective customers much before the delivery and offer competitive packages.
Companies convince parents to bank the cells for several years promising future therapeutic use.
Enormous fees are charged from parents to preserve cells merely by emotional marketing.
However, according to the Indian Council of Medical Research (ICMR), there is no scientific basis for the preservation of cord blood for future self-use and this practice, therefore, raises ethical and social concerns.
The ICMR does not recommend commercial stem cell banking.
Private storage of the cord blood is advisable when there is an elder child in the family with a condition treatable with these cells and the mother is expecting the next baby.
In other situations, parents should be educated about the limitations of banking at this point in time.
Cord Blood Banking
Cord blood is the blood from the baby that is left in the umbilical cord and placenta after birth.
Cord blood banking involves taking the umbilical cord blood, which is a rich source of stem cells, and preserving it for future use.
It contains special cells called hematopoietic stem cells that can be used to treat some types of diseases.
Hematopoietic stem cells can mature into different types of blood cells in the body.
Globally, cord blood banking is recommended as a source of hematopoietic stem cell (derived from bone marrow, peripheral blood, or umbilical cord blood) transplantation for hematological cancers and disorders where its use is recommended.
For all other conditions, the use of cord blood as a source of stem cells is not yet established.
2.104th birth anniversary of Biju Patnaik: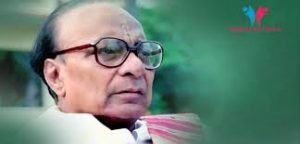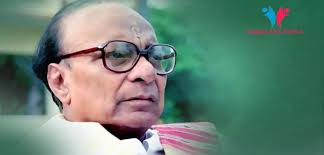 On the occasion of the 104th birth anniversary of Biju Patnaik, PM Modi tweeted an Intelligence Bureau document from 1945 to show how Patnaik bravely lent his flying skills for freedom fighters like Ram Manohar Lohia.
Bijayananda Patnaik (1916 – 1997), popularly known as Biju Patnaik, was an Indian politician, aviator, and businessman.
Role in Indian freedom struggle: During the quit India Movement, he used air force transports to fly clandestine missions that carried freedom fighters like Ram Manohar Lohia from hideouts across India to secret meetings that charted the independence struggle.
Role in Kashmir integration: Biju Patnaik had fearlessly flown a DC-3 transport aircraft to Srinagar on October 27, 1947, ferrying soldiers of the Sikh regiment after the tribal invasion from Pakistan in Kashmir.
Role in Indonesian freedom struggle: Patnaik rescued two key Indonesian independence leaders from a remote hideout in Indonesia and flew them to India, outraging the Dutch. For this act of bravery, he was given honorary citizenship in Indonesia and awarded the 'Bhoomi Putra' the highest Indonesian award.
Politics: As a politician, he served twice as the Chief Minister of the State of Odisha. Biju Patnaik's younger son, Naveen Patnaik, is the current Chief Minister of Odisha.
3.Marakkar: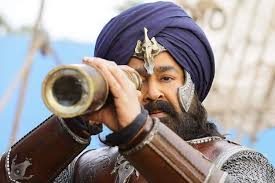 Recently, a petition was filed in the Kerala High Court against the film- Marakkar: The Lion of the Arabian Sea, alleging 'distortion of history' and demanding a stay on the release. It is said to be the most expensive Malayalam film ever made.
The film is based on Kunjali Marakkar IV, who earned his reputation with his fierce onslaught on Portuguese ships, the favors he gave those who fought against the Portuguese, and his efforts to strengthen the fort at Kottakkal.
The petitioner argued that the film's version of events could mislead students and researchers.
However, the High Court declined to impose a stay and asked the film certification Board if it had handed over the complaint to the Centre.
The Board conveyed that the subject deals with art and that it cannot interfere in the freedom of expression of the filmmakers.
It is a war film depicting the heroics of the Marakkar clan, whose leaders were naval chieftains of the Zamorin of Calicut during the 16th and 17th centuries.
The Zamorin, Samoothiri in Malayalam, was the title given to rulers of the Calicut kingdom on the Malabar coast.
The Marakkars fought against Portuguese invaders for nearly a century.
4. Report on the 2020-2021 demand for grants for school education in the Rajya Sabha.: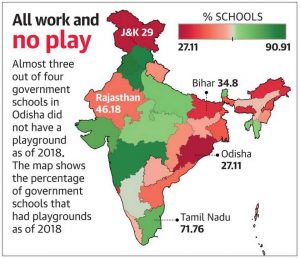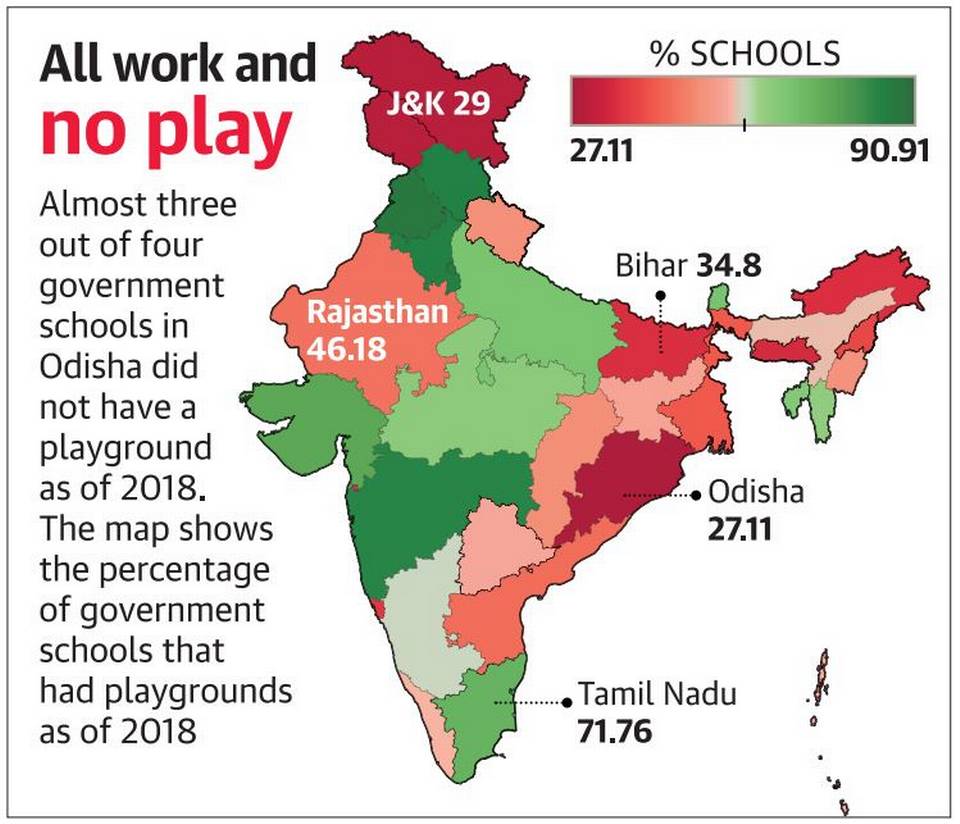 Recently, the Parliamentary Standing Committee on Human Resource Development (HRD) has presented a report on the 2020-2021 demand for grants for school education in the Rajya Sabha.
The report identifies shortfalls in budgetary funding and utilization, resulting in critical infrastructure gaps in the government schools in India.
Reduction in Finance:

The budgetary allocations experienced a 27% cut from proposals made by the School Education department.
Similarly, 27% of reductions have been observed in the fund needed for the implementation of Central and Centrally Sponsored Schemes.
Also, the government has spent only 71% of allotted funds for the core Samagra Shiksha Scheme until December 31, 2019.

Access to Electricity and Playground:

Almost half of the government schools in the country do not have any electricity or playgrounds.
Only 56% of schools have electricity, with the lowest rates in Manipur and Madhya Pradesh, where less than 20% have access to power.
Less than 57% of schools have playgrounds, including less than 30% of schools in Odisha and Jammu and Kashmir.

Overall Infrastructure:

A dismal rate of progress has been observed in building classrooms, labs, and libraries to strengthen government higher secondary schools.
Almost 40% of schools did not have a boundary wall, endangering the safety of students and school property.
The higher secondary schools experienced greater infrastructural gaps compared to secondary schools and primary schools.
Also, less than 5% of proposed infrastructure facilities such as ramps and special toilets for differently-abled students have been completed in the government schools.
5. Land acquisition: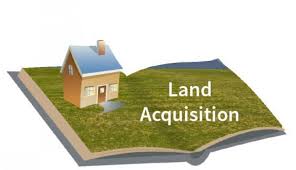 A Constitution Bench of the Supreme Court held that land acquisition proceedings under the 1894 Act will not be deemed to have lapsed under Section 24(2) of the Right to Fair Compensation and Transparency in Land Acquisition, Rehabilitation, and Resettlement Act, 2013, if the authorities have tendered the compensation by a deposit in the Treasury
It held that landowners, who had refused to accept compensation or who sought reference for higher compensation, cannot claim that the acquisition proceedings had lapsed under Section 24(2) of the 2013 Act.
Section 24 (2) concerns land acquisition compensation awards made five years "prior or more" to the coming of the existence of the 2013 Act, which replaced the 1894 law.
The new Act, which came into existence on January 1, 2014, replaced the colonial 1894 law.
6.International Women's Day: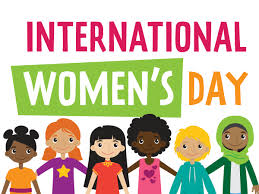 International Women's Day is celebrated on March 8 every year. It is a day when the world comes together to appreciate womanhood and its importance in society.
The day also celebrates the social, economic, cultural and political achievements of women.
According to the United Nations Women, the theme for International Women's Day 2020 is "Generation Equality: Realizing Women's Rights".
Earlier, it was called National woman's day and was acknowledged by the U.S. on February 28, 1909.
This was done because of the labor movement which was started in 1908 where 15000 female employees went on strike in New York City to protest against poor working conditions.
National Women's Day was recognized as International Women's Day only in 1910 after German women's rights activist Clara Zetkin suggested at an International Conference.
March 8:It was on this day that women in Soviet Russia gained the right the vote in 1917, hence March 8 was declared a national holiday for them.
The United Nations General Assembly invited member states to proclaim March 8 as the UN Day for women's rights and world peace in 1977.
7. Mahatma Gandhi National Fellowship program: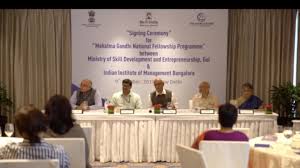 The Union Minister for Skill Development launched the Mahatma Gandhi National Fellowship program in the Indian Institute of Management (IIM), Bengaluru.
The Fellowship is launched as part of the SANKALP program of the Ministry for Skill Development to provide skilled manpower for District Skill Committees to prepare the District Skill Development plan.
Under the pilot project, IIMB will train 75 graduates for two years in preparing the District skill plan considering the skill gaps, market utilities, government schemes, and institutions available in the district.
Graduates from 75 districts in Uttar Pradesh, Gujarat, Rajasthan, Uttarakhand, Karnataka, and Meghalaya are chosen for the training.
8. National Conference on Women in Police and Central Armed Police Forces (CAPFs) in New Delhi.: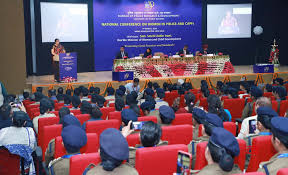 Bureau of Police Research and Development (BPR&D) organized the National Conference on Women in Police and Central Armed Police Forces (CAPFs) in New Delhi.
It was inaugurated by the Union Minister for Women And Child Development.
The main objective of the National Conference was to discuss and deliberate on the following two themes:

Cyber Stalking and Bullying of Women: Steps for Protection
Challenges faced by CAPF Women in Operational Areas

Few important issues related to women in Police which were highlighted during the conference are:

Workplace harassment besides cybercrime.
Society should not look at working women with bias and hold the performance of men to be the only benchmark for success.
Training of members of the Child Welfare Committees (CWC).
The need to train more female forensic investigators and cybercrime experts.
BPR&D was also advised to make an SoP for "One Stop Centre for Women".
Bureau of Police Research and Development (BPR&D)
The Government of India established the Bureau of Police Research and Development (BPR&D), under the Ministry of Home Affairs in the 1970s.
It replaced the Police Research and Advisory Council (1966), with the primary objective of modernization of the police force.
In 1995 the Government of India decided to entrust issues relating to Correctional Administration Work to the BPR&D.
9.Gender Social Norms Index :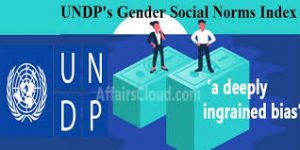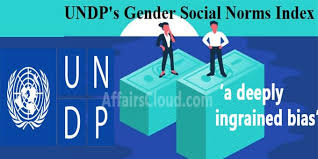 The first Gender Social Norms Index was recently released by the UN Development Program (UNDP).
This index measures how social beliefs obstruct gender equality in areas like politics, work, and education, and contains data from 75 countries, covering over 80 percent of the world's population.
The index found new clues to the invisible barriers women face in achieving equality – potentially forging a path forward to breaking through the so-called "glass ceiling".
Findings:
Despite decades of progress closing the equality gap between men and women, close to 90 percent of men and women hold some sort of bias against women.
Almost half of those polled feel that men are superior political leaders.
More than 40 percent believe they make better business executives and are more entitled to jobs when the economy is lagging.
Moreover, 28 percent think it is justified for a man to beat his wife.
The analysis also highlighted a bias shift in some 30 countries, revealing that while some show improvements, attitudes in others appear to have worsened in recent years signaling that progress cannot be taken for granted.
About half the world's population feel men make better political leaders.
Over 40% feel that men make better business executives and that men have more right to a job when jobs are scarce.
24% of parliamentary seats worldwide are held by women, and there are only 10 female heads of government out of a possible 193.
Less than 6% of CEOs in S&P 500 companies are women; while women work more hours than men, this work is more likely to be unpaid care work.
.86% & 90% of women and men, respectively, held some sort of bias against women (2018), according to UNDP's Gender Social Norms Index; in India (2014-15), this bias showed un 97% of women and 99% of men.
10.Self Help Groups: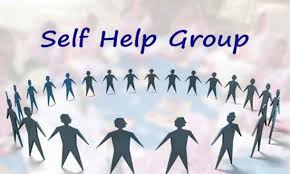 On the occasion of International Women's Day, Union Rural Development Minister announced that the government is planning to create a total of 75 lakh Self Help Groups by 2022 to enable more women to get a livelihood
Women's Self Help Groups are the backbone of poverty alleviation programs.
There are over 60 lakh SHGs across the country mobilizing more than six crores 73 lakh women.
The government is providing funds and training to them for livelihood missions and linking them with banks for easy credit flow.
The government is not only supporting women and rural populations but also providing them with platforms like the Government e-Marketplace for fetching better prices for their products.
11.Illegal Trade of Red Panda: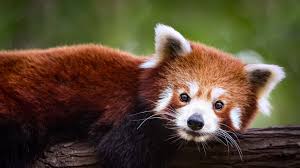 The trade monitoring network TRAFFIC has released a report titled "Assessment of illegal trade-related threats to Red Panda in India and selected neighboring range countries" recently.
The report has analyzed poaching and illegal trade of the species for the ten-year period from July 2010 to June 2019.
The red panda survival is crucial for the eastern and north-eastern Himalayan subalpine conifer forests and the eastern Himalayan broadleaf forests.
The animal has been hunted for meat and fur, besides illegal capture for the pet trade.
An estimated 14,500 animals are left in the wild across Nepal, Bhutan, India, China, and Myanmar.
The report has indicated that the traditional demand for red panda meat and related products has reduced over time.
Also, the reduction in poaching and illegal trade of red panda is indicative of the success of awareness campaigns about the conservation of the species.
12.The Enforcement Directorate: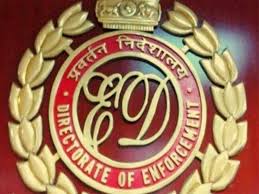 The Yes Bank founder Rana Kapoor was recently placed under arrest by the Enforcement Directorate.
He was charged under the Prevention of Money Laundering Act (PMLA).
He was also booked for cheating under the IPC, along with accepting illegal gratification and misconduct under the Prevention of Corruption Act.
Mr. Kapoor is under the scanner for granting large loans to the crisis-hit Dewan Housing Finance Limited (DHFL), allegedly in exchange for kickbacks to the tune of ₹600 crores that was paid into accounts of his family members.
It is argued that sub-standard properties were mortgaged by DHFL for the loans that it took.
About Enforcement Directorate:
It is a Multi-Disciplinary Organization mandated with the task of enforcing the provisions of two special fiscal laws – Foreign Exchange Management Act, 1999 (FEMA) and Prevention of Money Laundering Act, 2002 (PMLA).
The origin of this Directorate goes back to 1st May 1956, when an 'Enforcement Unit' was formed, in the Department of Economic Affairs, for handling Exchange Control Laws violations under the Foreign Exchange Regulation Act, 1947 (FERA '47).
In the year 1957, this Unit was renamed as 'Enforcement Directorate'. The administrative control of the Directorate was transferred from the Department of Economic Affairs to the Department of Revenue in 1960.
For a short period of 04 years (1973 – 1977), the Directorate also remained under the administrative jurisdiction of the Department of Personnel & Administrative Reforms.
13. Kyasanur Forest Disease Virus (KFDV).:
KFD is caused by the Kyasanur Forest Disease Virus (KFDV). The virus was identified in 1957 when it was isolated from a sick monkey from the Kyasanur Forest. Since then, between 400-500 humans cases per year have been reported.
Hard ticks (Hemaphysalis spinigera) are the reservoir of the KFD virus and once infected, remain so for life.
Rodents, shrews, and monkeys are common hosts for KFDV after being bitten by an infected tick.
KFDV can cause epizootics with high fatality in primates.
Transmission to humans may occur after a tick bite or contact with an infected animal, most importantly a sick or recently dead monkey.
The disease as of now is stated to be transmitted through monkeys. Large animals such as goats, cows, and sheep may become infected with KFD but play a limited role in the transmission of the disease.
These animals provide the blood meals for ticks and it is possible for infected animals with viremia to infect other ticks, but the transmission of KFDV to humans from these larger animals is extremely rare. Furthermore, there is no evidence of disease transmission via the unpasteurized milk of any of these animals.
After an incubation period of 3-8 days, the symptoms of KFD begin suddenly with chills, fever, and headache. Severe muscle pain with vomiting, gastrointestinal symptoms and bleeding problems may occur 3-4 days after initial symptom onset.
Patients may experience abnormally low blood pressure, and low platelet, red blood cell, and white blood cell count.
After 1-2 weeks of symptoms, some patients recover without complication.
However, the illness is biphasic for a subset of patients (10-20 %) who experience a second wave of symptoms at the beginning of the third week.
These symptoms include fever and signs of neurological manifestations, such as severe headache, mental disturbances, tremors, and vision deficits.
14.NITI Aayog organized the Women Transforming India (WTI) Awards: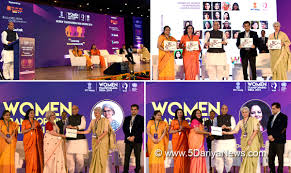 NITI Aayog organized the Women Transforming India (WTI) Awards. The fifteen winners were chosen from a pool of more than 2,300 applicants.
WTI Awards are NITI Aayog's initiative to highlight the commendable and ground-breaking endeavors of India's women leaders and changemakers.
Since 2018, the Awards have been hosted under the aegis of NITI Aayog's Women Entrepreneurship Platform with a special focus on entrepreneurship.
Launched on International Women's Day, the Women Entrepreneurship Platform has become a forum dedicated to educating, enabling and empowering women entrepreneurs.
Other important current affairs:
1. On the occasion of International Women's Day today, Prime Minister Narendra Modi shared a story of Maharashtra's Beed district's Banjara community woman entrepreneur Vijaya Pawar
The video showcased her inspiring journey of how she became an entrepreneur of age-old Gomati handicrafts of the Banjara community.
Vijaya narrated her story and familiarise the world with Gormati art. She showcased how she encouraged thousands of women artisans working with 90 self-help groups (SHGs) under her guidance.
With the guidance of the Khadi and Village Industries Commission currently, Vijaya is working in 99 Tandas of four Talukas in the Beed district of Maharashtra.
She thanked PM Modi for encouraging her community to promote Gormati art.
2. President Ram Nath Kovind gave away the Nari Shakti Puraskar to 15 women on the occasion of International Women's Day.
The Nari Shakti Puraskar, instituted by the Ministry of Women and Child Development, is a "National Award in recognition of exceptional work for women empowerment."
These are conferred every year on March 8 to individuals, groups, institutions in recognition of their exceptional work towards the cause of women empowerment, especially for vulnerable and marginalized women.
The awardees are:

103-year-old athlete Mann Kaur,
Indian Air Force's first women fighter pilots Mohana Singh, Bhawana Kanth, and Avani Chaturvedi,
Farmers Padala Bhudevi and Bina Devi,
Environmentalist Chami Murmu,
classical vocalist Kaushiki Chakroborty and
98-year-old Karthyayini Amma who topped the literacy exam in 2018.
3. Prime Minister of India on 8th March 2020 marked International Women's Day by handing over control of his social media accounts to seven women achievers.
Namda Traditional Art:

Namda is a local term used for traditional felted wool floor coverings, made out of a coarse variety of wool.
Namda comes from the root word Namata (Sanskrit for woolen stuff).

Banjara Community:

The word 'banjara' is derived from Vanaj meaning to trade, and Jara meaning to travel.
.They were commercial nomads, that is, hundreds of years ago they distributed salt and other essential items to interior villages, but they did have a connection with the land.
The Banjaras were among many tribes that resisted the British attempt to seize their lands for plantations and enroll them as labor.

Foodbank India

The India Food Banking Network (IFBN) is evolving an ecosystem for food security interventions to support thousands of feeding programs in India by bringing the government, private sector and NGOs together to fight hunger and malnutrition in India.
4. The Supreme Court recently held that the central government cannot brand an organization politically and deprive it of its right to receive foreign funds for using legitimate forms of dissent to aid a public cause.
A petition was filed by the Indian Social Action Forum (INSAF) challenging certain provisions of the Foreign Contribution Regulation Act (FCRA), 2010 and the Foreign Contribution (Regulation) Rules of 2011.
The Central Government is conferred with unguided and uncanalised power under these Laws to brand organizations' political' and shut down their access to foreign funds.
5. The Knowledge Involvement in Research Advancement through Nurturing (KIRAN) Scheme is one of the several pioneering initiatives started by the Department of Science and Technology (DST) for promoting women in science.
The Department of Science and Technology (DST) is implementing 'Knowledge Involvement in Research Advancement through Nurturing (KIRAN)' Scheme to provide various career opportunities to women scientists and technologists.
It is primarily aimed to bring gender parity in the Science & Technology sector by inducting more women talent in the research & development domain through various programs.
It also provides fellowship support ranging from Rs 25000 to 55000 to women ranging in the age group 27 to 57 years for continuing higher education in Science and Technology after a break in career.
7. The India-U.S. Military Cooperation Group (MCG) dialogue, scheduled for later this month, has been canceled in view of the COVID-9 outbreak.
The MCG is a forum to review the progress of defense cooperation between India's Integrated Defence Staff and the U.S. Indo-Pacific Command (USINDOPACOM) at the strategic and operational levels.
The Integrated Defence Staff was responsible for coordination among the armed forces before the appointment of the Chief of Defence Staff.
8. The Hindustan Aeronautics Limited (HAL) is to set up logistics bases in Vietnam, Malaysia, Indonesia, and Sri Lanka. This is to entice them towards buying India's military helicopters and Light Combat Aircraft Tejas.
The HAL is working towards increasing defense exports and help India achieve its 5 billion USD defense target.
It will also help India achieve its Defence target of Rs 35,000 crores by 2024.
Currently, India is exporting Defence products worth Rs 17,000 crores.
The Tejas, in particular, is being promoted for its high lifespan of 30 years.
HAL has identified West Asia, South East Asia, and North Africa to sell helicopter Rudra, Tejas, and Dhruv.
9. On the eve of Women's Day, the final match of T20 (Twenty 20) was held at Melbourne, Australia. India lost the T20 world cup to Australia.
The T20 was first introduced in 2003 in England. A T20 match is completed in 90 minutes.
The break between the innings is 10 minutes. The T20 is conducted by ICC (International Cricket Council) once in 2 years.
10. The prices of crude oil plunged by 20% after OPEC failed to make a deal in making production cuts.
Saudi Arabia and its major allies like Kuwait, Iraq, and UAE initiated to make a deal at the OPEC to reduce the production of oil.
This was proposed predicting the reduction in oil prices due to the spread of the Corona Virus in the world. However, Russia the major member of OPEC refused to make the deal.
11. Senior Congress leader Hans Raj Bhardwaj passes away
Former Law Minister and senior Congress leader Hans Raj Bhardwaj (83-years) passed away at the Max Hospital, Saket, New Delhi.
He was a Rajya Sabha member for five terms from April 1982 to June 2009.
He was appointed the governor of Karnataka in 2009