Brexit UPSC Notes and Latest Current Affairs
Brexit(British exit) – It refers to the UK leaving the EU.
British referendum: A public vote (known as a referendum) was held in June 2016, when 17.4 million people opted for Brexit. This gave the Leave side 52%, compared with 48% for Remain.
The UK stopped being a member of the European Union (EU) after 23:00 GMT on 31 January 2020.
Europian union:
The EU is an economic and political union involving 28 European countries.
It allows free trade( goods can move between member countries without any checks or extra charges).
The EU also allows free movement of people, to live and work in whichever country they choose.
The UK joined the EU in 1973 (when it was known as the European Economic Community) and is the first member state to withdraw.
Transition period:
While the UK has agreed on the terms of its EU exit, both sides still need to decide what their future relationship will look like.
This will be worked out during the transition period (which some prefer to call the implementation period), which begins immediately after Brexit day and is due to end on 31 December 2020.
During this 11-month period, the UK will continue to follow all of the EU's rules and its trading relationship will remain the same.
India and UK: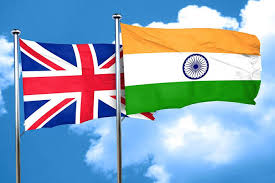 India is one of the top investors in the UK.
The UK is the third-largest source of foreign direct investment in India and India's largest G20 investor.
India is the third-largest source of FDI to the UK in terms of numbers of projects. India invests more in the UK than in the rest of Europe combined, emerging as the UK's third-largest FDI investor.
Impact of BREXIT referendum on India:
Negative point of view:
India will have to adjust according to the changing world order.
Rupee may depreciate because of the double effect of foreign fund outflow and dollar rise. This may increase petrol and diesel prices to an extent.
There may be foreign fund outflow and dollar rise.
Prices of gold, electronic goods, among others may also increase.
Sensex and Nifty may tumble in the short-run.
The falling value of the pound could render several existing contracts loss-making.
Many Indian companies are listed on the London Stock Exchange and many have European headquarters in London.
Due to a fall in the value of Pound sterling, Indian exports to the UK will suffer. Cheaper rupee will make Indian exports, including IT and ITeS, competitive. Indian import companies operating in the UK may also report a loss.
It is important to note that India is exporting more than what it is importing from Britain.
Positive point of view:
India being more of an importing country than an exporting nation, the overall effect may turn out positive for India (if the dollar doesn't appreciate much against rupee).
With lower pound value, Indian companies may be able to acquire many hi-tech assets.
Brexit might give a boost to trade ties between India and the UK.
Britain will now be free to discuss a bilateral trade pact with India.
More Indian tourists can afford to visit Britain in the coming days as the currency value has fallen.
More Indian students can afford higher education in Britain as the fees may be cheaper.
The fall in the prices of commodities like crude, which will help India save a lot on its import bill (every $1 drop in crude prices leads to roughly $1 billion savings in India's oil import bill), reducing its trade and current account deficits (CAD).
Brexit would weaken global growth and lead to a meaningful decline in commodity prices. This is only going to enhance both the relative and absolute appeal of India.
Lower commodity prices will help the macro fundamentals: be its fiscal deficit, current account deficit or inflation, which will give the government more levers to pump up the investment cycle.
Brexit referendum and its impact on the world:
Export dominated countries may be affected, whether exporting to the UK or not. If the UK is the major trading partner, the effect will be more.
Companies that have set up operations in the UK to gain access to EU markets will be affected.
The United States will bear the major brunt of a Brexit being the UK's biggest trading partner.
A direct impact on Asian economies from Brexit is unlikely in the long term because as a percentage of GDP, exports to the UK are less than 2% for most economies. But businesses in some major Asian economies – like India and Japan will be affected.
BREXIT would likely allow any US Dollar strength to play out. This may cause other currencies to decline in value.