Daily Current Affairs for Government Exams:
Today Current Affairs: 20th February 2020 for UPSC IAS exams, State PSC exams, SSC CGL, State SSC, RRB, Railways, Banking Exam & IBPS, etc
Contents:
Changes in Crop Insurance Scheme.
National Commission for Scheduled Tribes.
Alternative Investment Fund Managers Directive (AIFMD).
Phase II of the Swachh Bharat Mission (Grameen):
Formation and Promotion of Farmer Producer Organizations (FPOs).
World Wide Education for the Future Index.
UK's points-based visa policy
Other important current affairs
1.Changes in Crop Insurance Scheme: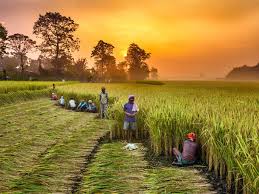 The Union Cabinet has approved revamping of "Pradhan Mantri Fasal Bima Yojana (PMFBY)" and "Restructured Weather Based Crop Insurance Scheme (RWBCIS)" to address the existing challenges in the implementation of Crop Insurance Schemes.
It is proposed to modify the following provisions of PMFBY and RWBCIS:
Allocation of business to Insurance Companies to be done for three years (Both PMFBY/RWBCIS).
The option shall be given to States/UTs to choose the Scale of Finance or district level Value of Notional Average Yield (NAY) i.e. Minimum Support Price (MSP) as Sum Insured for any district crop combination (Both PMFBY/RWBCIS).
Central Subsidy under PMFBY/RWBCIS to be limited for premium rates up to 30% for unirrigated areas/crops and 25% for irrigated areas/crops. Districts having 50% or more irrigated areas will be considered as irrigated areas/districts (Both PMFBY/RWBCIS).
Enrolment under the Scheme to be made voluntary for all farmers (Both PMFBY/RWBCIS).
Central Share in Premium Subsidy to be increased to 90% for the North Eastern States from the existing sharing pattern of 50:50 (Both PMFBY/RWBCIS).
Provisioning of at least 3% of the total allocation for the Scheme to be made by the Government of India and Implementing State Governments for administrative expenses.
This shall be subject to an upper cap fixed by DAC&FW for each State (Both PMFBY/RWBCIS).
These changes are proposed to be implemented from Kharif' 2020 Season throughout the Country.
2.National Commission for Scheduled Tribes: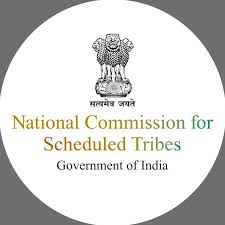 The National Commission for Scheduled Tribes (NCST) organized its 16th foundation day.
On this occasion, the NCST has also decided to institute a national award named "NCST Leadership Award" which will be conferred for significant and exemplary services towards Scheduled Tribes (STs) in the country.
Formation: NCST was set up with effect from 19th February 2004 by amending Article 338 and by inserting a new Article 338A in the Constitution through the 89th Constitution Amendment Act, 2003. Hence, it is a constitutional body.
Objective: Article 338A inter-alia gives powers to NCST oversee the implementation of various safeguards provided to STs under the Constitution or under any other law for time being in force or under any other order to the Government and to evaluate the working of such safeguards.
Composition: It consists of a Chairperson, a Vice-Chairperson and 3 other members who are appointed by the President by warrant under his hand and seal. At least one member should be a woman.
The Chairperson, the Vice-Chairperson and the other Members hold office for a term of 3 years.
The members are not eligible for an appointment for more than two terms.
The Chairperson has been given the rank of Union Cabinet Ministers, the Vice-Chairperson has the rank of a Minister of State and other Members have the rank of a Secretary to the Government of India.
Functions

To investigate and monitor all matters relating to the safeguards provided for the STs under the Constitution or under any other law for the time being in force or under any order of the Government.
To inquire into specific complaints with respect to the deprivation of rights and safeguards of the STs.
To participate and advise in the planning process of socio-economic development of the STs and to evaluate the progress of their development.
To present to the President, annually and at such other times as the Commission may deem fit, reports upon the working of those safeguards.
3. Alternative Investment Fund Managers Directive (AIFMD) :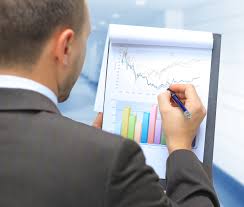 The Union Cabinet has approved updating of Alternative Investment Fund Managers Directive (AIFMD) MoU signed between Securities & Exchange Board of India (SEBI) and Financial Conduct Authority (FCA), UK.
The decision was taken pursuant to the UK's exit from the European Union on 31st January 2020.
FCA, UK had submitted to SEBI that no transitional measures would be available if the amended MoU is not signed before the date when the UK exits the European Union (Brexit) and requested SEBI to sign an updated MoU as early as possible.
Background:
Alternative Investment Fund Managers Directive (AIFMD) is a major European Union (EU) regulatory initiative to extend appropriate regulation and supervision to the alternative investment fund management industry.
To establish supervisory cooperation arrangements between EU and non-EU authorities under the European Union Alternative Investment Fund Managers Directive (AIFMD), a bilateral MoU was signed by SEBI with securities regulators of EU members including Financial Conduct Authority (FCA), the United Kingdom in 2014.
4.Phase II of the Swachh Bharat Mission (Grameen):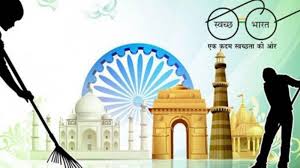 The Union Cabinet has approved Phase II of the Swachh Bharat Mission (Grameen) [SBM (G)].
It will focus on Open Defecation Free Plus (ODF Plus), which includes ODF sustainability and Solid and Liquid Waste Management (SLWM).
SBM (G) Phase-II will be implemented from 2020-21 to 2024-25 in a mission mode with a total outlay of Rs. 1,40,881 crores.
Funding Pattern and Norms: The fund sharing pattern between Centre and States will be 90:10 for the North-Eastern States and the Himalayan States and UT of J&K; 60:40 for other States; and 100% for other Union Territories.
Funding Norms for Solid and Liquid Waste Management (SLWM) have been rationalized and changed to per capita basis in place of a number of households.
The SLWM component of ODF Plus will be monitored on the basis of output-outcome indicators for 4 key areas:

Plastic waste management,
Biodegradable solid waste management (including animal waste management),
Greywater management
Fecal sludge management.

It will continue to generate employment and provide impetus to the rural economy through the construction of household toilets and community toilets, as well as infrastructure for SLWM such as compost pits, soak pits, waste stabilization ponds, material recovery facilities, etc.
It will also help rural India effectively handle the challenge of solid and liquid waste management and will help in substantial improvement in the health of the villagers in the country.
Swachh Bharat Mission (G) Phase-I: The rural sanitation coverage in the country at the time of launch of SBM (G) on Oct 2, 2014, was reported as 38.7%. More than 10 crore individual toilets have been constructed since the launch of the mission; as a result, rural areas in all the States have declared themselves ODF as on 2nd October 2019.
5. Formation and Promotion of Farmer Producer Organizations (FPOs) :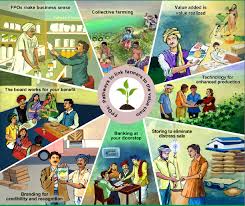 The Cabinet Committee on Economic Affairs (CCEA) has approved a scheme for "Formation and Promotion of Farmer Producer Organizations (FPOs) " to form and promote 10,000 new FPOs.
The Cabinet Committee on Economic Affairs (CCEA) has given its approval for 10,000 FPOs to be formed in five years period from 2019-20 to 2023-24 to ensure economies of scale for farmers.
Support to each FPO is continued for 5 years from its year of inception.
Initially, there will be three implementing Agencies to form and promote FPOs, namely Small Farmers Agri-business Consortium (SFAC), National Cooperative Development Corporation (NCDC) and National Bank for Agriculture and Rural Development (NABARD).
FPOs will be formed and promoted through Cluster-Based Business Organizations (CBBOs) engaged at the State/Cluster level by implementing agencies.
FPOs will be promoted under the "One District One Product" cluster to promote specialization and better processing, marketing, branding & export by FPOs.
Benefits: Through the formation of FPOs, farmers will have better collective strength for better access to quality input, technology, credit and better marketing access through economies of scale for better realization of income.
6. Indus Dining Experience':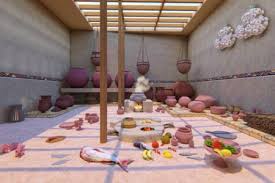 The National Museum, New Delhi is hosting a unique exhibition on India's ancient food history "Historical Gastronomica – The Indus Dining Experience" from 19th to 25th February 2020.
'Indus Dining Experience' – organized jointly by the National Museum and One Station Million Stories (OSMS) – is based on archaeological research, museum artifacts and their characteristics.
One Station Million Stories is a Delhi-based organization that specializes in the craft of storytelling through extensive technical research.
The National Museum is under the administrative control of the Ministry of Culture.
The exhibition in the National Museum features:

An illustrative story of man's food history since his evolution and continues to conclude at the Indus-Saraswati Civilization,
Gallery Walk: Use of Harappan pottery and artifacts,
Food Tasting: finger-food samplers and dinners.
A model of a Late Harappan Kitchen and other specially designed exhibits — recreated by OSMS.

Recently, UNESCO's network of creative cities has included Hyderabad as a creative city of gastronomy.
7. Empowered 'Technology Group' on Emerging Technologies: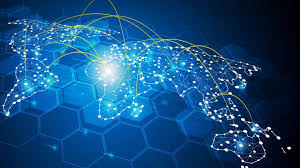 The Union Cabinet has approved the constitution of an empowered "Technology Group" to advise the Government on priorities and strategies for research on emerging technologies across sectors.
Composition: It will be a 12-member group with the Principal Scientific Adviser to the Government of India (Prof. K VijayRaghavan) as its Chair.
Mandate:

To render timely policy advice on latest technologies;
Mapping of technology and technology products;
The commercialization of dual-use technologies developed in national laboratories and government Research and Development (R&D) organizations;
Developing an indigenization road map for selected key technologies; and
Selection of appropriate R&D programs leading to technology development.

The group will also facilitate cross-sector collaborations and research alliances with universities and private companies and formulate "standards and a common vocabulary" to screen proposals for research and development.
8. World Wide Education for the Future Index: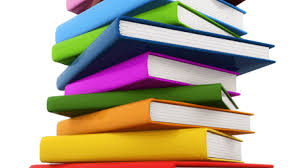 The Economic Intelligence Unit recently published the Worldwide Education for the Future Index for the year 2019. India has jumped by five ranks and currently holds rank 35.
The ranking is provided based on the ability of a country to equip their students in skill-based education.
India ranked 35th with an overall score of 53.
The scores were provided based on the performance of the countries in three countries namely teaching, policy environment and teaching environment.
In 2018, India ranked 40th with an overall score of 41.2.
In Policy Environment, India scored 56.3, in a teaching environment its score was 52.2 and in the socio-economic environment, India's score was 50.1.
Global Rankings: Among the largest economies the countries that fell back in their rankings include US, UK, Russia, and France. On another hand, India, China and Indonesia performer better as compared to the previous year.
9. UK's points-based visa policy:
UK has launched the new points-based immigration system, which intends to change the way migrants will come to the UK to work, study, visit or join their family.
Effective from January 1, 2021, the new immigration system affects the EU citizens, who will now be treated at par with non-EU citizens.
Non-EU citizens already follow a points-based system to migrate to the UK.
What's a points-based policy?
The implementation of the points-based system does not change the status of those EU citizens already in the UK as per the European Union Settlement Scheme (EUSS) and those whose status under EUSS is settled.
The points-based immigration system will take effect from January 1, 2021, and will end free movement between the UK and EU, treating both EU and non-EU citizens equally.
Under this system, points will be assigned for specific skills, qualifications, salaries or professions and visas will be awarded to those who will have enough points.
Other important current affairs:
1. The CSIR of Delhi topped the National Ranking Index 2020 that ranks the scientific research institutes. CSIR was followed by IISc Bangalore.
The first rank holder CSIR had a share percentage of 87.74 and 142 counts. Followed by CSIR, IISC Bangalore had a share percentage of 83.61 and 211 count.
The third rank was won by the Tata Institute of Fundamental Research (TIFR) with a share percentage of 62.18 and 232 count.
2. The Union Cabinet has approved the Elevation of Bhaskaracharya Institute of Space Applications and Geoinformatics (BISAG), Gujarat as Bhaskaracharya National Institute for Space Applications and Geo-informatics (BISAG(N)) under Ministry of Electronics & Information Technology (MEITY), Government of India.
At present, BISAG is a state agency of the Department of Science and Technology Government of Gujarat, located at Gandhinagar, Gujarat.
It is registered as a Society and Trust with the Charity Commissioner of Ahmedabad.
Its Governing body is chaired by the Chief Secretary, Government of Gujarat.
The elevation of BISAG has been done to expand its scope of activities & research and to ensure the efficient rollout of GIS projects.
Now it will be an Autonomous Scientific Society under the Government of India instead of the State Government.
3. On February 20, the states of Arunachal Pradesh and Mizoram are celebrating their statehood day. Statehood day marks the day of the formation of the states.
Arunachal Pradesh became a state on 20th February 1987. And Mizoram that was a part of Assam was formed on 20th February 1987.
Mizoram became a state with the implementation of the North-Eastern Reorganization Act, 1972. Mizoram being a mountainous region was a district of Assam till 1972. It was the 23rd state to be formed in India.
4. Act East Policy:
The GoI and the Manipur Government have taken several measures together in order to make the Act East Policy a big success.
The integrated Check Post was inaugurated at Moreh, the Indo-Myanmar border.
The Check post handles 99% of trade between Indian and Myanmar.
The trade between the countries increased by 10% in a decade.
Both India and Myanmar have agreed to open nine borders between the countries.
Two Hunar Haats have been established in the border districts of Manipur.
Around 69 bridges have been constructed that helps in transiting to Myanmar and enhance border trade. Imphal-Mandalay flight services have begun.
Act East Policy: The Act East Policy was launched as the Look East Policy in 1991.
Through the North East States India plans to increase its trade connectivity with ASEAN countries.
5. The Agricultural Minister Narendra Singh Tomar announced that the Government of India is to launch "TILHAN MISSION" to boost the oilseed production.
The announcement was made at an occasion of Soil Health Card Day.
Soil Health Card Day was celebrated all over India on February 19, 2020.
The government of India is to increase oilseed production in order to make the country self-reliant in oilseed production.
The Minister also announced that GoI is to create 10,000 Farmer Producer Organizations all over the country. In order to support this, the GoI is to provide Rs 6,000 rupees.
6. India to host AFC Women's Asian Cup in 2022:
India will host the 2022 AFC Women's Asian Cup.
This was announced by the Women's Committee of the Asian Football Confederation (AFC) in Kuala Lumpur, Malaysia.
The AFC Women's Asian Cup is a quadrennial competition in women's football for national teams that belong to the Asian Football Confederation (AFC).
The competition also serves as a qualifying tournament for the FIFA Women's World Cup.
7. Lockheed Martin helicopters:
Cabinet Committee on Security clears procurement of 24 US multi-role helicopters for the Indian Navy.
The 24 Lockheed Martin helicopters will be procured through the foreign military sales (FMS) route from the US government.
The multi-role helicopters will be equipped with Hellfire missiles and torpedoes, and are meant to help the Indian Navy track submarines in the Indian Ocean, where China is expanding its presence.
8.World Day of Social Justice being observed today
The United Nations' (UN) World Day of Social Justice is annually observed on 20th February to encourage people to look at how social justice affects poverty eradication.
It also focuses on the goal of achieving full employment and support for social integration.
The theme for 2020 is "Closing the Inequalities Gap to Achieve Social Justice".
The united nation has approved on 26th November 2007 as the World Day of Social Justice.
9. According to Food Minister Ram Vilas Paswan, the Central Consumer Protection Authority (CCPA) will be set up by the first week of April 2020.
It will address issues related to consumer rights, unfair trade practices, misleading advertisements and impose penalties for selling spurious and adulterated products.
The investigative wing will carry out inquiries in matters related to unfair trade practices and misleading advertisements.
10. According to the data compiled by the CHILDLINE India Foundation (CIF), 35% of the total cases of sexual abuse were committed by neighbors.
CIF is the largest network of agencies involved in the protection of children.
CIF is the nodal agency appointed by the Ministry of Women and Child Development to manage CHILDLINE helpline 1098 – a free, emergency phone service for children in need aid and assistance.
It is also the sole agency/body responsible for establishing the CHILDLINE service across the country, monitoring of service delivery and finance, training, research and documentation, creating awareness, advocacy as well as resource generation for the service.
Key Points

A number of Phone Calls: The largest number of phone calls were made to seek intervention for abuse cases (17%), followed by those pertaining to child labor (13%), education (12%), runaways (11%) and missing children (11%).
Nature of Abuse: The nature of abuse children suffered shows that 37% of the complaints were about child marriage, 27% about physical abuse and 13% regarding sexual abuse. The remaining 23% constituted emotional, corporal, domestic and cyber abuse.
Profile of Abusers: The analyses show that 35% of the total 8,000 cases of sexual abuse were committed by neighbors, 25% by strangers and 11% by family members.
The remaining 29% of perpetrators were friends, relatives, teachers, institutional staff, hospital staff, police, and step-parents.