15th Finance Commission Report: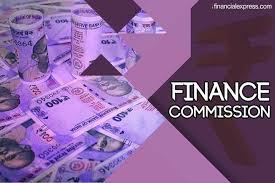 The Supreme Court directed the National Disaster Management Authority (NDMA) to frame guidelines for payment of ex-gratia compensation to family members of persons who succumbed to COVID-19, while considering the recommendations in the 15th Finance Commission Report.
Key recommendations in the Report of the 15th Finance Commission for 2021-26:
The share of states in the central taxes for the 2021-26 period is recommended to be 41%, same as that for 2020-21.
The criteria for distribution of central taxes among states for 2021-26 period is same as that for 2020-21.
However, the reference period for computing income distance and tax efforts are different (2015-18 for 2020-21 and 2016-19 for 2021-26), hence, the individual share of states may still change.
Fiscal deficit and debt levels: The Commission suggested that the centre bring down fiscal deficit to 4% of GDP by 2025-26. For states, it recommended the fiscal deficit limit (as % of GSDP) of: (i) 4% in 2021-22, (ii) 3.5% in 2022-23, and (iii) 3% during 2023-26.
Health: States should increase spending on health to more than 8% of their budget by 2022.
A dedicated non-lapsable fund called the Modernisation Fund for Defence and Internal Security (MFDIS) will be constituted to primarily bridge the gap between budgetary requirements and allocation for capital outlay in defence and internal security.