State Of The Economy Report: RBI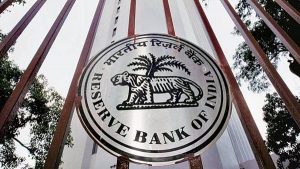 The Reserve Bank of India (RBI) has released a report titled- "State of the Economy", which warns of a darkening global outlook.
Highlights of the Report:
The balance of risks gets increasingly tilted towards a darkening global outlook for 2023, the year that will bear the brunt of monetary policy actions of this year.
Emerging market economies (EMEs) appear precarious, having battled currency depreciations and capital outflows in addition to slowing growth and high inflation.
An unease hangs over energy prices, for now, Organisation of the Petroleum Exporting Countries (OPEC) plus stayed its hand in cutting production, but an oil price cap threatens to unleash disruptive financial forces, with hedge funds already cutting net long positions in crude contracts.
Despite moderation in global commodity markets, climate change and the war in Ukraine are set to keep food prices at higher than pre-pandemic levels.
Debt distress is rising, with a surge in default rates and an appreciating US dollar – the principal currency in which debt is denominated – although more recently it has tumbled down from 20-year highs.
Inflation may be slightly down, but it is certainly not out.
Inflation is likely to moderate in 2023 from current levels, but it would remain well above targets in most economies.
The easing of inflation is primarily driven by the sharp moderation in food inflation. The index declined by 11 bps month-on-month (m-o-m), which along with a favorable Base Effect.
The near-term growth outlook for the Indian economy is supported by domestic drivers.
Domestic economic activity remained resilient in November and early December of 2022.
The outlook for private consumption and investment is looking up, although relatively higher inflation in rural areas is muting spending in those regions.
Headline inflation moderated by 90 basis points to 5.9 % in November 2022 driven by a fall in vegetables prices even as core inflation remained steady at 6 %.
Equity markets touched a string of new highs during November buoyed by strong portfolio flows to India.