Central Bank Digital Currency: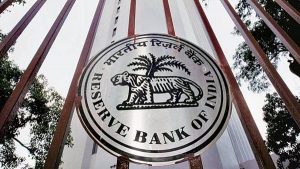 The Reserve Bank of India (RBI) has proposed amendments to the Reserve Bank of India Act, 1934, which would enable it to launch a Central Bank Digital Currency (CBDC), thus enhancing the scope of the definition of 'bank note' to include currency in digital form.
The move has come amid the government's plans to introduce a Bill on cryptocurrencies in the current Parliament session that seeks to prohibit all private cryptocurrencies in India with certain exceptions.
CBDC is a digital form of Fiat Currency which can be transacted using wallets backed by blockchain and is regulated by the central bank. It is a legal tender issued by a central bank in a digital form.
Fiat money is a government-issued currency that is not backed by a commodity such as gold. Fiat money gives central banks greater control over the economy because they can control how much money is printed.
Though the concept of CBDCs was directly inspired by bitcoin, it is different from decentralised virtual currencies and crypto assets, which are not issued by the state and lack the 'legal tender' status.