The 4th India-Swiss Financial Dialogue: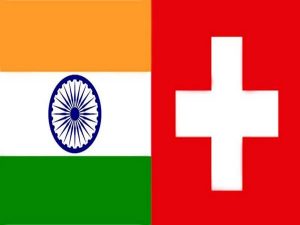 The 4th India-Swiss Financial Dialogue was held virtually through video conferencing.
Highlights from the Dialogue:
Talks for collaboration on various aspects including investments, International Financial Services Centre Authority (IFSCA), National Investment and Infrastructure Fund (NIIF), FinTech, sustainable finance and cross border financial services.
The matters relating to G20, the International Monetary Fund (IMF), and tax challenges arising from the digitalization of the economy were discussed along with infrastructure financing.
Emphasized the importance of coordinated bilateral action on a clean and resilient post-Covid world.
India-Switzerland Relations:
A Treaty of Friendship between India and Switzerland was signed in New Delhi in 1948.
India's policy of non-alignment and Switzerland's traditional policy of neutrality has led to a close understanding between the two countries.
India-Switzerland Bilateral Investment Treaty (BIT) is under negotiation.
Negotiations are also taking place on India-EFTA Trade & Economic Partnership Agreement (TEPA).
The European Free Trade Association (EFTA) is the intergovernmental organization of Iceland, Liechtenstein, Norway, and Switzerland.
These countries are not part of the European Union (EU) with which India is negotiating a separate trade agreement called the India-EU Broad-based Trade and Investment Agreement.