5G Trial: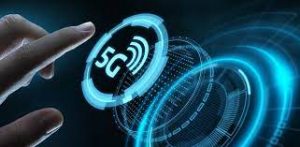 The Department of Telecommunications (DoT) has given permissions to Telecom Service Providers (TSPs) for conducting trials for use and applications of 5G technology.
This formally leaves out Chinese companies like Huawei and ZTE from the 5G race in India.
About the Trials:
In the initial phase, these trials will be for 6 months, including a 2 month period for procurement and setting up of the equipment.
TSPs will be required to test their set up in urban areas, semi-urban areas as well as rural areas.
TSPs will be provided with experimental spectrum in various bands, such as the mid-band of 3.2 GHz to 3.67 GHz, the millimeter-wave band of 24.25 GHz to 28.5 GHz, and others.
Applications such as telemedicine, tele-education, augmented/ virtual reality, drone-based agricultural monitoring, etc. will be tested.
The data generated during the trials will be stored in India.
Use of Indigenous Technology: The TSPs are encouraged to conduct trials using 5Gi technology in addition to the already known 5G Technology.
The 5Gi technology was advocated by India and it is approved by International Telecommunications Union (ITU) – the United Nations specialized agency for information and communication technologies – ICTs.
The 5Gi technology has been developed by IIT Madras, Centre of Excellence in Wireless Technology (CEWiT) and IIT Hyderabad.
It facilitates much larger reach of the 5G towers and Radio networks.
Need for 5G Trial:
The telecom market in India is left with only three private telcos, with the rest having surrendered to the low returns on investments over the years.
The two state-run companies, MTNL and Bharat Sanchar Nigam Limited (BSNL) have survived but are making losses.
In order to increase their average revenue per user, it is pertinent for telcos to start offering the new 5G technology as soon as possible.
5G Technology:
Features of 5G Technology:
Bands in 5G: 5G mainly work in 3 bands, namely low, mid and high frequency spectrum — all of which have their own uses as well as limitations.
Low band spectrum: It has shown great promise in terms of coverage and speed of internet and data exchange however the maximum speed is limited to 100 Mbps (Megabits per second).
Mid-band spectrum: It offers higher speeds compared to the low band, but has limitations in terms of coverage area and penetration of signals.
High-band spectrum: It has the highest speed of all the three bands, but has extremely limited coverage and signal penetration strength.
Upgraded LTE: 5G is the latest upgrade in the long-term evolution (LTE) mobile broadband networks.
Internet Speed and Efficiency: In the high-band spectrum of 5G, internet speeds have been tested to be as high as 20 Gbps (gigabits per second) as compared to the maximum internet data speed in 4G recorded at 1 Gbps.
5G will provide up to three times greater spectrum efficiency and ultra-low latency.
Latency is the amount of time data takes to travel between its source and destination.