64th Global Environment Facility: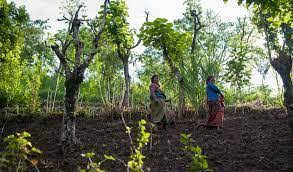 At the 64th Global Environment Facility (GEF) council meeting in Brazil, the governing body approved the disbursement of USD 1.4 billion to accelerate efforts to tackle the climate, biodiversity and pollution crises.
This is the 2nd work program of the GEF-8 funding period, which runs from 2022 and 2026.
Key Highlights of the Meet:
The Governing board has approved the establishment of a new fund, the Global Biodiversity Framework Fund (GBFF), to finance the implementation of the Kunming-Montreal Global Biodiversity Framework.
This fund is crucial as nearly 50% of its resources will be allocated to biodiversity-related work during the GEF-8 period.
20% will be allocated to Indigenous Peoples and local communities (IPLCs), 25% to GEF agencies, 36% to SIDS (Small Island Developing States), and 3% to LDCs (Least Developed Countries).
The allocation for IPLCs will be reviewed two years after the ratification in August, while the allocations for SIDS and LDCs will be reviewed three years after ratification.
Global Environment Facility:
The GEF was established on the eve of the 1992 Rio Earth Summit.
It is a family of funds dedicated to confronting biodiversity loss, climate change, pollution, and strains on land and ocean health.
It has a unique governing structure organized around an Assembly, the Council, the Secretariat, 18 agencies, a Scientific and Technical Advisory Panel, and the Evaluation Office.