Global Methane Pledge: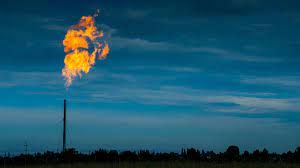 Global Methane, Climate and Clean Air (GMCCA) Forum 2022 is being held in Washington, DC, USA to discuss opportunities to protect the climate and improve air quality with a special focus on methane by adhering to the Global Methane Pledge.
The Forum is a joint event sponsored by the Global Methane Initiative (GMI) and the UNEP-convened Climate and Clean Air Coalition (CCAC).
GMI is an international public-private partnership focused on reducing barriers to the recovery and use of methane as a clean energy source.
It provides technical support to deploy methane-to-energy projects around the world that enable Partner Countries to launch methane recovery and use projects.
India is a partner country of GMI.
High-level plenary sessions will be held on global efforts to reduce methane and other short-lived climate pollutants.
The forum will outline policy, political and scientific arguments for global ambition on methane action. They also aim to define a path forward.
The Global Methane Pledge was launched at COP (Conference of Parties) 26 in November 2021 to catalyse action to reduce methane emissions.
It was led by the United States and the European Union.
It has 111 country participants who together are responsible for 45% of global human-caused methane emissions.
India, which is not a part of the Global Methane Pledge, is among the top five methane emitters globally.
Most emissions can be traced back to agriculture.
By joining the Pledge, countries commit to work together in order to collectively reduce methane emissions by at least 30% below 2020 levels by 2030.