8th India-Australia Defence Policy Talks: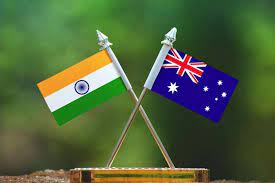 The 8th India-Australia Defence Policy Talks (DPT) was held at Canberra, Australia.
Both India and Australia reviewed the bilateral defence cooperation and explored new initiatives to further strengthen bilateral defence engagements.
Both sides reaffirmed their commitment to fully implement the Comprehensive Strategic Partnership based on mutual trust and understanding, common interests and shared values.
India highlighted the potential of the Indian defence industry with capacity and capability to cooperate with Australian Armed forces in its shipbuilding and maintenance plans.
Both sides agreed for early finalization of hydrography agreement.