ADI PRASHIKSHAN Portal: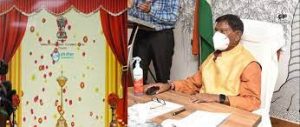 Minister of Tribal Affairs launched the ADI PRASHIKSHAN portal.
ADI PRASHIKSHAN portal is developed by the Ministry of tribal affairs.
It would act as a Central Repository of all training programs conducted by Tribal Research Institutes (TRIs), different divisions of Ministry, National Society for Education of Tribal Students (NESTS), Centre of Excellence funded by Ministry of Tribal Affairs and National Tribal Research Institute.
It will catalyze and improve the processes of conducting training by making it online and accessible to all.
A unified open platform will give users access to authentic knowledge products.