Adopt a Heritage Scheme : Update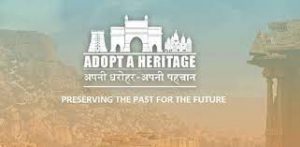 Union Minister of Culture recently said that the ministry is likely to launch a revamped 'Adopt a Heritage' or 'Monument Mitra' scheme.
Heritage Scheme is an initiative of the Ministry of Tourism in collaboration with the Ministry of Culture and the Archaeological Survey of India.
It was launched in September 2017 on World Tourism Day.
Under it, the government invites entities, including public sector companies, private sector firms, as well as individuals, to develop selected monuments and heritage and tourist sites across India.
The project aims to encourage these entities to become 'Monument Mitras' and take up the responsibility of developing and upgrading the basic and advanced tourist amenities at these sites.
The Monument Mitras are selected by the 'oversight and vision committee,' co-chaired by the Tourism Secretary and the Culture Secretary, on the basis of the bidder's 'vision' for the development of all amenities at the heritage site.
The oversight committee also has the power to terminate a memorandum of understanding in case of non-compliance or non-performance.
The corporate sector is expected to use corporate social responsibility (CSR) funds for the upkeep of the site.
The Monument Mitras, in turn, will get limited visibility on the site premises and on the Incredible India website.