The Cinematograph Act Of 1952: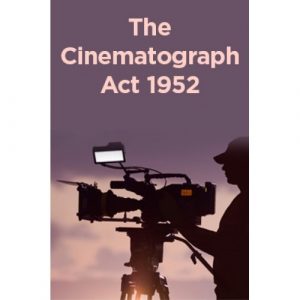 The draft was recently released by the Centre. It seeks to amend the Cinematograph Act of 1952.
Key Provisions:
Revision of certification: This provision will give the Centre "revisionary powers" and enable it to "re-examine" films already cleared by the Central Board of Film Certification (CBFC).
It seeks to introduce age-based categorisation and classification. It proposes to divide the existing categories (U, U/A and A) into further age-based groups: U/A 7+, U/A 13+ and U/A 16+.
At present, there are no enabling provisions to check film piracy. Violation shall be punishable with imprisonment and fine.
Eternal certificate: It proposes to certify films for perpetuity. Currently a certificate issued by the CBFC is valid only for 10 years.