AGNIPATH Scheme: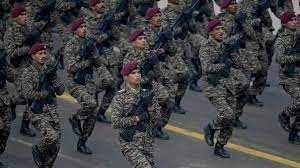 The Union Cabinet approved an attractive recruitment scheme for Indian youth to serve in the Armed Forces. The scheme is called AGNIPATH and the youth selected under this scheme will be known as Agniveers.
The policy, which comes into immediate effect, will hereafter govern the enrolment for the three services.
Under the AGNIPATH scheme, the Agniveers will be enrolled in the Forces under respective Service Acts for a period of four years.
They would form a distinct rank in the Armed Forces, different from any other existing ranks.
During this period of service to the nation, the Agniveers will be imparted with various military skills and experience, discipline, physical fitness, leadership qualities, courage and patriotism.
Post this stint of four years, the Agniveers will be infused into the civil society where they can contribute immensely towards the nation building process.
Upon the completion of four years of service, Agniveers will be offered an opportunity to apply for permanent enrolment in the Armed Forces.
Enrolment will be based on 'All India All Class' basis and the eligible age will be in range from 17.5 to 21 years.
Agniveers will be given an attractive customised monthly package along with Risk and Hardship allowances as applicable in the three services.
On completion of the engagement period of four years, Agniveers will be paid one time 'Seva Nidhi' package which shall comprise their contribution including accrued interest thereon and matching contribution from the Government.
The 'Seva Nidhi' will be exempt from Income Tax.
Agniveers will be provided non-contributory Life Insurance Cover of Rs 48 lakhs for the duration of their engagement period in the Indian Armed Forces.