Jivhala Scheme: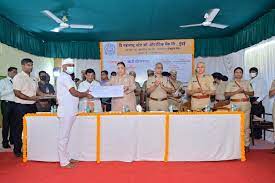 It is a loan scheme for inmates serving sentences in jails launched by the Maharashtra Department of Prisons.
The credit scheme is being offered by the Maharashtra State Cooperative Bank.
The pilot was introduced for prisoners at Yerawada Central Jail in Pune, and will gradually be extended to nearly 60 prisons across the state.
According to bank and prison officials, this is likely the first kind of credit scheme for prisoners in India.
While the loan will be disbursed in the name of the inmate, it will be issued to designated family members.
In the initial phase, a loan of Rs 50,000 will be given at a 7 percent interest rate.
Of the interest the bank earns, one percent will be given back to the system as a contribution to the Prisoners' Welfare Fund.
The loan will be provided without any requirement of mortgage or guarantor.