India Raised A New Army Aviation Brigade: LAC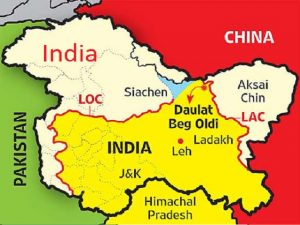 India raised a new army aviation brigade in the eastern sector of Line of Actual Control (LAC) in the Arunachal Pradesh sector.
Also, China's legislature has adopted a new border law that calls on the state and military to safeguard territory and "combat any acts" that undermine China's territorial claims.
The LAC is the demarcation that separates Indian-controlled territory from Chinese-controlled territory. The recent stand-off at Ladakh's Galwan Valley has escalated due to the infrastructure projects that India has undertaken in recent years.
The new army aviation brigade was raised in March 2021 at Missamari air base, close to Tezpur, Assam and has capabilities such as Advanced Light Helicopters (ALH), US' Cheetah helicopters and Israel's Heron drones.
While the function of the new brigade is largely for Intelligence, Surveillance and Reconnaissance (ISR) activities of the Army, it has the capability to support the Army for other objectives as well on the LAC.
Line of Actual Control (LAC):
Demarcation Line: Himachal Pradesh, Uttarakhand, Sikkim and Arunachal Pradesh and the Union Territory of Ladakh share a border with China.
Sectors: The LAC is generally divided into three sectors namely: Western sector, Middle sector, and Eastern sector