Agreement On Disengagement In The Pangong Lake: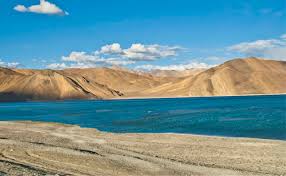 India and China have reached an agreement on disengagement in the Pangong lake area to cease their forward deployments in a phased, coordinated, and verified manner.
As per the agreement:
The Chinese side will keep its troop presence in the North Bank area to the east of Finger 8.
Reciprocally, the Indian troops will be based at their permanent base at Dhan Singh Thapa Post near Finger 3.
Similar action would be taken in the South Bank area by both sides.
Any structures that had been built by both sides since April 2020 will be removed and the landforms restored.
Both sides have agreed on a temporary moratorium on military activities in the North Bank, including patrolling in the traditional areas.