Alluri Sitarama Raju : Birth Anniversary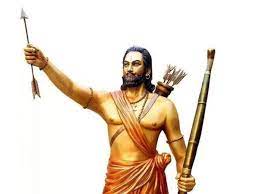 The President of India attended the closing ceremony of the 125th Birth Anniversary of Alluri Sitarama Raju in Hyderabad.
The 125th ceremony of Alluri Sitha Rama Raju was a year-long celebration of the birth anniversary of the legendary freedom fighter.
The ceremony was launched by the Prime Minister on July 4, 2022.
Alluri Sitarama Raju was an Indian revolutionary who fought against the British colonial rule in India.
He led a guerrilla campaign in the Eastern Ghats region of present-day Andhra Pradesh, mobilizing the tribal people against the oppressive forest laws and policies of the British government.
He is widely regarded as a hero of the jungle or Manyam Veerudu by the local people for his bravery and sacrifice.
He was born on 4 July 1897 or 1898 in Pandrangi village, Visakhapatnam district, Andhra Pradesh.
He belonged to a Telugu-speaking Kshatriya family.
Alluri Sitarama Raju joined the Non-cooperation movement led by Mahatma Gandhi and witnessed the exploitation of tribal people in the Eastern Ghats region by British authorities.
Alluri Sitarama Raju formed a guerrilla army and used Guerrilla warfare to launch attacks on British police stations and outposts.
Alluri Sitarama Raju was captured and killed by British forces in Koyyuru village on 7 May 1924, marking the end of the Rampa Rebellion.
A postal stamp issued by the Government of India in 1986 featuring Alluri Sitarama Raju.