Scheme For Pregnant Minor Victims Of Sexual Assault: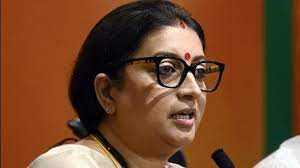 The Ministry of Women and Child Development, Government of India has unveiled a new scheme aimed at providing critical care and support to pregnant minor victims of sexual assault who lack family support.
The scheme, with an outlay of Rs 74.10 crore, will offer shelter, food, legal aid, and other necessary assistance to these victims across the country.
The scheme seeks to assist minor girls who have been abandoned by their families due to forced pregnancies resulting from rape or gang rape.
It acknowledges the physical and emotional trauma experienced by minor victims of rape and aggravated assault, especially in cases where they become pregnant.
Victims below the age of 18, who become pregnant due to rape or assault as per the provisions of the Protection of Children from Sexual Offences (POCSO) Act, 2012, and are either orphans or abandoned by their families, will be covered under the scheme.
It is not mandatory for victims to possess a copy of the First Information Report (FIR) to avail the benefits provided by the scheme.
It aims to provide medical, financial, and infrastructural support to such victims under the Nirbhaya Fund.
The funds will be utilized to set up shelters dedicated to these victims, either as standalone shelters or designated wards within existing child care institutions (CCIs).
In the case of wards within CCIs, separate safe spaces will be provided for minor rape victims to cater to their specific needs.
The integrated support under the scheme aims to provide immediate and non-emergency access to various services, including education, police assistance, healthcare, and legal support.
Insurance coverage will also be provided for the minor victim and her newborn, ensuring access to justice and rehabilitation
The scheme will leverage the administrative structure of Mission Vatsalya in collaboration with State governments and CCIs to actualise this support to minor victims.
Also, 415 POCSO fast-track courts are already established across India to expedite justice for minor victims of rape.