Ambedkar Circuit: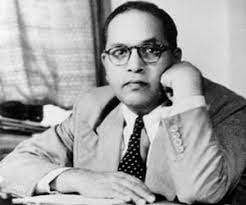 Union Tourism and Culture announced a special tourist train to cover the "Ambedkar Circuit".
The modalities — such as the date of journey, ticket price, number of passengers —are still in the works.
The government had first proposed the Ambedkar Circuit, or Panchteerth, in 2016.
Prime Minister Narendra Modi had said the Panchteerth would include Janma Bhoomi, Ambedkar's birthplace in Madhya Pradesh's Mhow; Shiksha Bhoomi, the place in London where he stayed while studying in the UK; Deeksha Bhoomi in Nagpur where he embraced Buddhism; Mahaparinirvan Bhoomi or the place of his demise in Delhi; and Chaitya Bhoomi, the place of his cremation, in Mumbai.
The idea is to attract tourists beyond the Dalit community, who mostly visit these places as a pilgrimage.
The journey will include meals, ground transportation, and entry to the sites.
The government had identified 15 tourist circuits under the Swadesh Darshan scheme in 2014-15.
In terms of train collaboration, the Ramayana, Buddhist, and North East Circuits are already active, while Ambedkar will be fourth.