One CGIAR Global Initiative: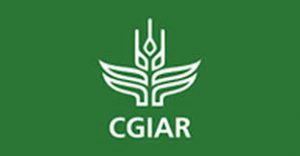 The International Crops Research Institute for the Semi-Arid Tropics (ICRISAT) joined the One Consultative Group on International Agricultural Research (CGIAR) global initiative.
One CGIAR global initiative aims to build a unified approach to transforming food, land, and water systems to address the challenges posed by climate crisis.
This initiative involves the CGIAR System Organisation and 12 One CGIAR research centres.
The CGIAR is a publicly-funded network of agrifood systems research centres, works for transforming food, land, and water systems in a climate crisis. It is working in over 80 countries.
ICRISAT:
It is a non-profit, non-political public international research organisation that conducts agricultural research for development in Asia & sub-Saharan Africa.
It helps farmers by providing improved crop varieties and hybrids and also helps smallholder farmers in the drylands fight climate change.
It conducts research on five highly nutritious drought-tolerant crops: chickpea, pigeonpea, pearl millet, sorghum, and groundnut.
It has been awarded 2021 Africa Food Prize for the Tropical Legumes Project that has improved food security across 13 countries in sub-Saharan Africa.