Antarctica's Emperor Penguins : Report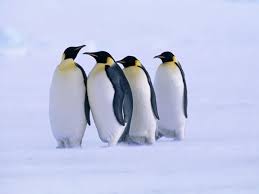 The emperor penguin, which relies on ice for breeding, is the most vulnerable of Antarctica's species.
Emperor penguin (Aptenodytes forsteri) is the tallest and heaviest of all living penguin species and is endemic to Antarctica.
According to a recent study, greater efforts are needed to conserve Antarctic ecosystems, and populations of up to 97% of land-based Antarctic species may decline by 2100 if the negative consequences of climate change are not addressed.
The mitigation strategies include limiting global warming to less than 2 degrees Celsius, managing non-native species and diseases, and managing and protecting species.
In Antarctica, such conservation is surprisingly cheap, as implementing all strategies together could cost as little as USD 23 million per year until 2100 (or about USD 2 billion in total).