Emissions Gap Report 2022: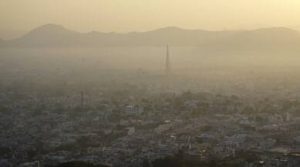 According to the recently released Emissions Gap Report 2022, current pledges by countries to reduce greenhouse gas emissions would still leave the world warmer by 2.4-2.6 degrees celsius by the end of the century. Emissions Gap Report 2022 provides an overview of, Emissions Gap, the difference between where greenhouse emissions are predicted to be in 2030 and where they should be to avert the worst impacts of climate change.
Key Findings:
The top seven emitters (China, EU27, India, Indonesia, Brazil, the Russian Federation and the USA) plus international transport accounted for 55 per cent of global GHG emissions in 2020.
Collectively, G20 members are responsible for 75 per cent of global GHG
Global average per capita GHG emissions: The US at 14 tCO2e, followed by Russia at 13 tCO2e, China at 9.7 tCO2e, Brazil and Indonesia at about 7.5 tCO2e, and the European Union at 7.2 tCO2e
India remains far below the world average at 4 tCO2e.
The updated pledges by countries (NDC) under the Paris Agreement only reduce the projected greenhouse emissions by 1 per cent by 2030.