Asphyxiation : 7 Workers Died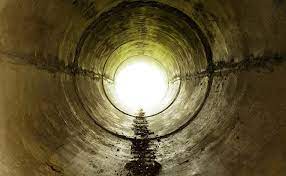 7 workers died due to asphyxiation during the removal of oil sludge in an edible oil tank in Andhra Pradesh.
Initially, two workers who entered the tank to clean died. Five workers who attempted to rescue the duo also died.
It is believed that the seven workers have reportedly died due to asphyxiation".
Only one worker survived.
All the seven bodies have been retrieved from the tank.
Asphyxiation is the failure or disturbance of the respiratory process brought about by the lack or insufficiency of oxygen in the brain.
The unconsciousness that results sometimes leads to death.
Besides lack of oxygen in the brain, Asphyxia can also be caused by injury to or obstruction of breathing passageways, as in strangulation or the aspiration of food (choking) or large quantities of fluid (near-drowning or drowning).