Atmospheric Perturbations Around The Eclipse Path (APEP) Mission: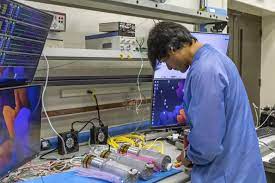 NASA is set to launch a mission called APEP to study how a solar eclipse affects the upper atmosphere.
The mission will involve launching of three rockets equipped with scientific instruments.
Objective to know how the upper atmosphere will change during the eclipse, especially the moment when there would be a sudden reduction in light.
During an eclipse, the sudden drop in sunlight causes changes in the ionosphere, creating waves that ripple through this atmospheric layer.
It will measure changes in electric and magnetic fields, density, and temperature.
This launch will take place at the White Sands Missile Range in New Mexico, with a specific focus on the ionosphere.
According to NASA, the ionosphere's temperature and density are projected to decrease during the eclipse, resulting in a wave-like disturbance that has the potential to disrupt GPS and other satellite communications.