Aymanam : Model Responsible Tourism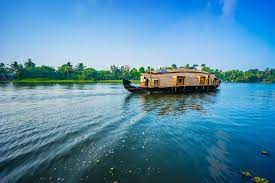 Aymanam is a model Responsible Tourism (RT) village in Kottayam (Kerela), where about 80% of the work – including accommodation, food and community tours, is being managed by women
Responsible Tourism is about "making better places for people to live in and better places for people to visit."
Responsible Tourism requires that operators, hoteliers, governments, local people and tourists take responsibility, and take action to make tourism more sustainable.
It is a part of the Kerala government's initiative to create a women-friendly tourism network in the State.
It will redress the gender balance in the tourism sector by showcasing women's talent.
Turn the village into a hub of women-friendly destinations
It will give women an equal voice in the tourism
Help empower women at the grassroots level by highlighting what they do and sell.