India's Self-Declaration Of Freedom From Highly Pathogenic Avian Influenza: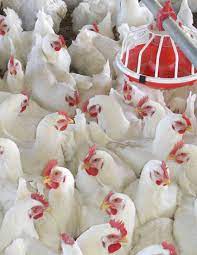 The World Organisation for Animal Health (WOAH) has approved India's self-declaration of freedom from Highly Pathogenic Avian Influenza (HPAI) in specific poultry compartments.
This is a significant development for India's poultry industry and reflects the country's commitment to maintaining high animal health and biosecurity standards.
Compartmentalization, a strategy used to establish and maintain groups of animals with specific health statuses, played a key role in this achievement.
India adopted the concept of poultry compartmentalization as a crucial tool to reduce the risk of disease outbreaks and facilitate the trade of poultry and poultry-related products.
India, one of the top producers of eggs and poultry meat globally, is poised to capitalize on this achievement, potentially opening up new opportunities in the global market.