Ayya Vaikunda Swamikal Birth Anniversary: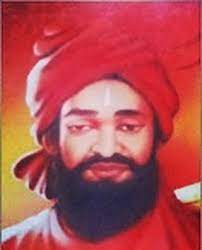 The Prime Minister of India recently paid his respect to Sri Ayya Vaikunda Swamikal on his birth anniversary.
He was born to Lord Narayana and his consort Goddess Lakshmi at the Sea of Tiruchendur on the 20th of Masi, 1008 K.E (1 March 1833 CE).
Ayya Vaikunda Swamikal was the pioneer of the social revolutionaries of south India and Kerala.
Research scholars regard Vaikundar as a teacher, healer and also miracle worker.
His teachings also affected many social changes in southern India.
It resulted in the emergence of a series of social and self-respect movements such as Upper cloth agitation, Temple entry movement and other movements including those of Narayana Guru, Chattampi Swamikal, Vallalar and Ayyankali.
Narayana Guru was a philosopher, spiritual leader and social reformer in India.
He was born into a family that belonged to the Ezhava caste.
He led a reform movement against injustice in the caste-ridden society of Kerala to promote spiritual enlightenment and social equality.
Shri Narayana Dharma Paripalana Yogam (also known as SNDP Yogam)is an Indian spiritual organization that was formally founded by Dr Padmanabhan Palpu in 1903, with the guidance of Shri Narayana Guru.
The main aim of SNDP Yogam was to spiritually uplift the people of the Ezhava/Tiyyar communities.
Vaikom Satyagraha (1924–25) was a social protest in erstwhile Travancore against untouchability and caste discrimination in the Hindu society of Kerala.
Sree Narayana Guru involved himself with the Vaikom Satyagraha and extended much cooperation.
He published 45 works in Malayalam, Sanskrit and Tamil languages which include Atmopadesa Śatakam, a hundred-verse spiritual poem and Daiva Dasakam, a universal prayer in ten verses.