Sri Ramanujacharya: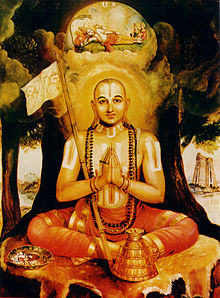 The 1004th birth anniversary of Sri Ramanujacharya was observed on April 18, 2021.
About Sri Ramanujacharya:
Born in 1017 CE in Tamil Nadu.
He is the most respected Acharya in the philosophy of Sri Vaishnavism.
He was also referred to as Ilaya Perumal which means the radiant one.
His philosophical foundations for devotionalism were influential to the Bhakti movement.
He wrote influential texts, such as bhāsya on the Brahma Sutras and the Bhagavad Gita, all in Sanskrit.