Bangkok Vision 2030: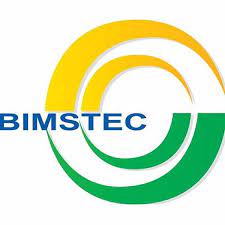 According to the Secretary (East) in the Ministry of External Affairs (MEA), The Bay of Bengal Initiative for Multi-Sectoral Technical and Economic Cooperation (BIMSTEC) summit end of this year will adopt a Bangkok Vision 2030.
Thailand presented "BIMSTEC Bangkok Vision 2030" aiming to build a Prosperous, Resilient, and Open (PRO) BIMSTEC by 2030.
The Vision sets a clear direction and priorities as well as a goal for BIMSTEC collaboration to tackle challenges and seize opportunities for the coming decade.
The document aims to further promote BIMSTEC as a region of peace, stability, and economic sustainability.
The goals found in the vision are also in line with the United Nations' Sustainable Development Goals and Thailand's bio-circular-green economic model.
BIMSTEC is a regional organization that was established on 06 June 1997 with the signing of the Bangkok Declaration.
Member countries:Bangladesh, India, Myanmar, Sri Lanka, Thailand, Bhutan and Nepal
The Chairmanship of BIMSTEC rotates according to the alphabetical order of the English names of the Member States.