Prahlad Patel 115th Birth Anniversary: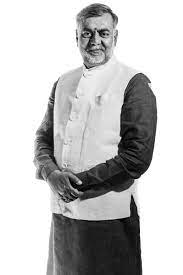 The Prime Minister recalled the 'Nation First' spirit of freedom fighter Prahlad Patel on his 115th birth anniversary.
He noted Shri Prahladji Patel's generosity in social service and his sacrifice. And requested universities in Gujarat should carry out research and bring to light such forgotten freedom fighters and underscore their contribution in the independence movement.
Prahlad Patel hailed from Becharaji in Gujarat and fought for India's independence from British rule, and later joined the 'Bhoodan' movement of social reformer Vinoba Bhave.
He donated 200 bighas of land that he owned.
The freedom fighter joined the freedom struggle on the call of Mahatma Gandhi and underwent imprisonment in Sabarmati and Yerawada .
Shri Patel's father passed away when he was incarcerated but Shri Prahladji Patel did not accept the conditions of apology that were put forward by the colonial rulers for allowing him to perform the last rites.
He also supported many freedom fighters who were fighting underground.
Prahlad Patel also helped Sardar Patel in the merger of princely states after independence.
When Gujarat was formed in 1960, he even contested elections from the Chanasma seat in Patan district and took the entire region on the path of development.