Bank Deposit Insurance Program: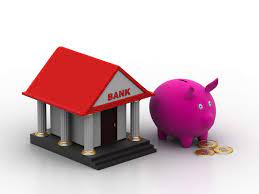 The Central government has highlighted the significance of increase in bank deposit insurance cover, in case of problems occurring such as closure, from Rs 1 lakh to Rs 5 lakh. PM Modi is to address the nation on Bank Deposit Insurance.
Earlier, there used to be a bank deposit insurance cover of Rs 1 lakh for the deposit of the same amount or more under the 'Deposit Insurance Credit Guarantee Scheme'.
Deposit insurance is providing insurance protection to the depositor's money by receiving a premium.
The government has set up Deposit Insurance and Credit Guarantee Corporation (DICGC) under RBI to protect depositors if a bank fails.
DICGC charges 10 paise per ₹100 of deposits held by a bank. The premium paid by the insured banks to the Corporation is paid by the banks and is not to be passed on to depositors.
DICGC last revised the deposit insurance cover to ₹5 lakh in Feb, 2020, raising it from ₹ 1 lakh since 1993.
Deposit Insurance- Coverage:
Deposit insurance covers all deposits such as savings, fixed, current, recurring deposits, etc. in all commercial banks, functioning in India.
Deposits in State, Central and Primary cooperative banks, functioning in States/Union Territories are also covered.