13th BRICS Summit: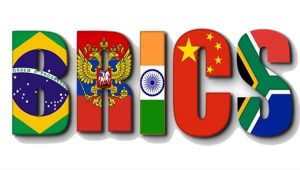 Prime Minister chaired the annual summit of the BRICS which was held virtually.
The theme for the Summit was 'BRICS@15: Intra-BRICS cooperation for continuity, consolidation and consensus'.
PM's Address:
Highlighted the achievement of several new initiatives during India's Chairship this year (2021), i.e. an Agreement on cooperation in the field of remote-sensing satellites; a virtual BRICS vaccine Research & Development Centre; BRICS Alliance on Green Tourism, etc.
Highlighting the leading role that BRICS countries can play in the post-Covid global recovery, Prime Minister called for enhanced BRICS cooperation under the motto of 'Build-back Resiliently, Innovatively, Credibly and Sustainably'.
Adopted BRICS Counter Terrorism Action Plan:
It defines the approach and actions of the BRICS countries towards areas of Counter Terrorism cooperation which includes: Countering Radicalization and Online Terrorist Threats, Border Management, Information/ Intelligence Sharing, etc.
Adopted Delhi Declaration:
The declaration called for reforms of the principal organs of the United Nations including that of the UN Security Council (UNSC).
It is the first time that BRICS has taken a collective position on 'Strengthening and Reforming Multilateral Systems'.
It also called for an "inclusive intra-Afghan dialogue" for stability in Afghanistan.
Apart from Afghanistan, the BRICS leaders also took up the conflicts in Myanmar, Syria, the tension in the Korean peninsula, Israel-Palestine violence and other territorial disputes.