Bhashini Platform: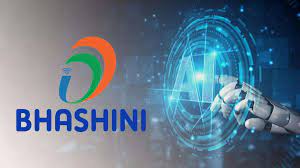 Prime Minister recently pitched for sharing India's AI-based language platform, Bhashini, with SCO member countries to remove language barriers within the international grouping.
Digital India BHASHINI, is India's Artificial Intelligence (AI)-led language translation platform.
It seeks to enable easy access to the internet and digital services in Indian languages, including voice-based access, and help the creation of content in Indian languages.
It aims to make Artificial Intelligence and Natural Language Processing (NLP) resources available in the public domain to be used by — Indian MSMEs, startups and individual innovators.
This will help developers to offer all Indians easy access to the internet and digital services in their native languages.
This online platform also has a separate 'Bhasadaan' section which allows individuals to contribute to multiple crowdsourcing initiatives, and it is also accessible via respective Android and iOS apps.