Today Current Affairs: 27th April 2021 for UPSC IAS exams, State PSC exams, SSC CGL, State SSC, RRB, Railways, Banking Exam & IBPS, etc
Crop Diversification: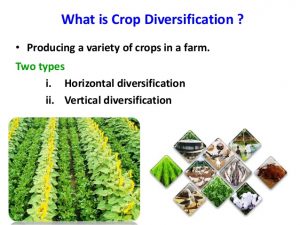 A top agriculture economist has suggested that the best chance of Crop Diversification is through animal agriculture/animal husbandry.
Crop diversification refers to the addition of new crops or cropping systems to agricultural production on a particular farm taking into account the different returns from value-added crops with complimentary marketing opportunities.
Cropping System: It refers to the crops, crop sequences and management techniques used on a particular agricultural field over a period of years.
Types: Major cropping systems in India are sequential-cropping, monocropping, intercropping, relay Cropping, mixed-cropping, and alley cropping.
Many farmers also use the mixed crop-livestock system to increase their standards of living and income.
Animal husbandry or Animal Agriculture is the branch of science dealing with the practice of breeding, farming and care of farm animals (livestocks) such as cattle, dogs, sheep and horses by humans for advantages.
It refers to livestock raising and selective breeding. It is a branch of agriculture.
Benefits:
Increase Income on Small Land Holding
Economic Stability
Mitigating Natural Calamities
Balance Food Demand
Conservation
Zhurong: China's first Mars rover: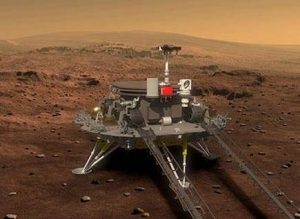 China's first Mars rover will be named Zhurong after a traditional fire god.
The rover is aboard the Tianwen-1 probe that arrived in Mars orbit on February 24 and is due to land in May to look for evidence of life.
China in 2019 became the first country to land a space probe on the little-explored far side of the moon and in December returned lunar rocks to Earth for the first time since the 1970s.
China would become the third country after the former Soviet Union and the United States to put a robot rover on Mars.
About Tianwen-1:
China's first Mars probe is called Tianwen-1 (formerly Huoxing 1).
The spacecraft consists of an orbiter, a lander, and a rover.
Launched in 2020 on a Long March 5 rocket from Xichang, China.
Landing site: Somewhere in Utopia Planitia, a vast plain in Mars' northern latitudes and the same place NASA's Viking 2 mission landed in the 1970s.
Single Crystal Blades Technology: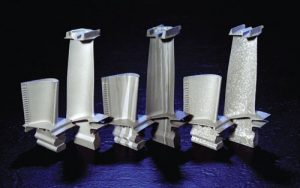 Defense Research and Development Organisation (DRDO) has developed single-crystal blades technology and supplied 60 of these blades to Hindustan Aeronautics Limited (HAL) as part of their indigenous helicopter development program for helicopter engine application.
It is part of a program taken up by Defence Metallurgical Research Laboratory (DMRL), a premium laboratory of DRDO, to develop five sets (300 in number) of the single-crystal high-pressure turbine (HPT) blades using a nickel-based superalloy.
Helicopters used in strategic and defense applications need compact and powerful aero engines for their reliable operation in extreme conditions.
To achieve this, state-of-the-art Single Crystal Blades having complex shapes and geometry, manufactured out of Nickel-based superalloys capable of withstanding high temperatures of operation are used.
Very few countries in the world such as the USA, UK, France, and Russia have the capability to design and manufacture such Single Crystal (SX) components.
The special ceramic composition had to be formulated for making strong ceramic molds that can withstand metallostatic pressure of liquid CMSX-4 alloy at 1500°C and above during casting operation.
Halo Phenomenon: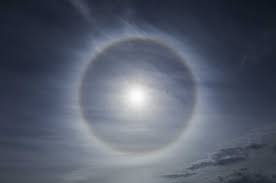 Halo Sun was witnessed On 26th April with a bright ring formed around the blazing sun, a rare optical phenomenon called 22 degree Sun Halo.
Halo is the name for a family of optical phenomena produced by light (typically from the Sun or Moon) interacting with ice crystals suspended in the atmosphere.
Halos can have many forms, ranging from colored or white rings to arcs and spots in the sky.
Many of these appear near the Sun or Moon, but others occur elsewhere or even in the opposite part of the sky.
Among the best-known halo types are the circular halo (properly called the 22° halo), light pillars, and sun dogs, but many others occur; some are fairly common while others are (extremely) rare.
The ice crystals responsible for halos are typically suspended in cirrus or cirrostratus clouds in the upper troposphere 5–10 km but in cold weather, they can also float near the ground, in which case they are referred to as diamond dust.
The particular shape and orientation of the crystals are responsible for the type of halo observed. Light is reflected and refracted by the ice crystals and may split into colors because of dispersion.
The crystals behave like prisms and mirrors, refracting and reflecting light between their faces, sending shafts of light in particular directions.
Atmospheric optical phenomena like halos were used as part of weather lore, which was an empirical means of weather forecasting before meteorology was developed.
They often do indicate that rain will fall within the next 24 hours since the cirrostratus clouds that cause them can signify an approaching frontal system.
Project DANTAK: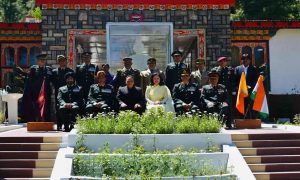 Project DANTAK is commemorating its Diamond Jubilee in Bhutan.
Project DANTAK was established on April 24, 1961 as a result of the visionary leadership of His Majesty the Third King and then Prime Minister Jawahar Lal Nehru. DANTAK was tasked to construct the pioneering motorable roads in the Kingdom.
DANTAK completed the road connecting Samdrup Jongkhar to Trashigang in 1968. In the same year, Thimphu was connected to Phuentsholing by DANTAK. Many Bhutanese had also volunteered to work with DANTAK.
Some other notable projects executed by the project include the construction of Paro Airport, Yonphula Airfield, Thimphu – Trashigang Highway, Telecommunication & Hydro Power Infrastructure, Sherubtse College, Kanglung and India House Estate.
The medical and education facilities established by DANTAK in far flung areas were often the first in those locations.
Over 1,200 DANTAK personnel laid down their lives while constructing important infrastructure in Bhutan.
93rd Academy Awards::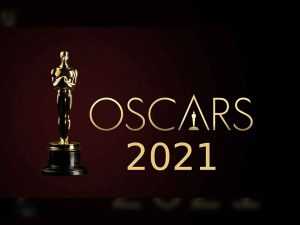 U.S. road movie Nomadland emerged as the big winner at the Oscars on Sunday with three major prizes, including a history-making award for director Chloe Zhao.
Chloe Zhao makes history as first woman of colour to get best director award. She is also only the second woman to win best director after Kathryn Bigelow, who broke the glass ceiling in 2010 when she won the prize for The Hurt Locker.
Zhao's drama about marginalised Americans roaming the West in vans was honoured for best picture, director and actress for Frances McDormand, who now is in elite company with her third Academy Award.
Hopkins' win at 83 for his shattering portrayal of a dementia sufferer in The Father makes him the oldest actor to win a competitive Oscar in history.
List of winners of the 93rd Academy Awards:
Best picture: Nomadland
Best actress: Frances McDormand
Best actor: Anthony Hopkins
Best supporting actress: Yuh-Jung Youn
Best supporting actor: Daniel Kaluuya
Best director: Chloe Zhao
Ladakh Ignited Minds: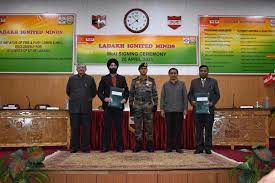 To provide better educational opportunities for Ladakhi students, the Indian Army has initiated the project Ladakh Ignited Minds: A Centre of Excellence and Wellness.
On behalf of Indian Army, Fire and Fury Corps has signed a couple of MoUs with partner Hindustan Petroleum Corporation Limited (HPCL) and executing agency, a Kanpur based NGO, National Integrity and Educational Development Organization (NIEDO), in Leh.
The project is aimed at providing better training facilities to disadvantaged Ladakhi students to give them opportunity to study in niche educational institutes.
Fire and Fury Corps of Indian Army with the support of HPCL and execution agency NIEDO will provide a holistic training for Ladakhi youth.
In the first batch, comprising 20 girls, 45 students from Leh and Kargil districts, would get training for JEE and NEET entrance examinations.
Herd Immunity: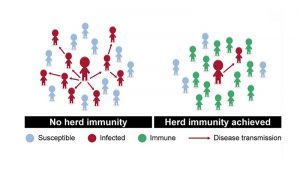 When a person gets vaccinated against a disease, their risk of infection is also reduced – so they're also less likely to transmit the virus or bacteria to others.
As more people in a community get vaccinated, fewer people remain vulnerable, and there is less possibility for an infected person to pass the pathogen on to another person.
Herd immunity, also known as 'population immunity', is the indirect protection from an infectious disease that happens when immunity develops in a population either through vaccination or through a previous infection.
Herd immunity does not mean unvaccinated or individuals who have not previously been infected are themselves immune.
Instead, herd immunity exists when individuals who are not immune but live in a community with a high proportion of immunity, have a reduced risk of disease as compared to non-immune individuals living in a community with a small proportion of immunity.
In communities with high immunity, the non-immune people have a lower risk of disease than they otherwise would, but their reduced risk results from the immunity of people in the community in which they are living (i.e., herd immunity) not because they are personally immune.
Data Published By Stockholm International Peace Research Institute (SIPRI):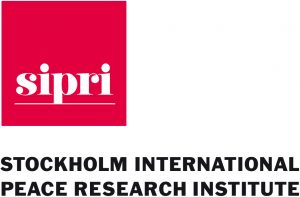 According to the latest data published by Stockholm International Peace Research Institute (SIPRI), military spending across the world rose to USD 1,981 billion in 2020, during the Covid-19 pandemic.
The 2.6% increase in world military spending came in a year when the global GDP shrank by 4.4% largely due to the economic impacts of the Covid-19 pandemic.
Global Scenario:
Military spending as a share of Gross Domestic Product (GDP), reached a global average of 2.4% in 2020, up from 2.2% in 2019.
The five biggest spenders in 2020, which together accounted for 62% of global military expenditure were: the United States>China>India>Russia>the United Kingdom.
US: 2020 was the third consecutive year of growth in US military spending, following seven years of continuous reductions.
This reflects growing concerns over perceived threats from strategic competitors such as China and Russia, as well as the Trump administration's drive to bolster what it saw as a depleted US military.
China: China's spending has risen for 26 consecutive years, the longest series of uninterrupted increases by any country in the SIPRI Military Expenditure Database.
Nearly all members of the North Atlantic Treaty Organization (NATO) saw their military burden rise in 2020.
The countries with the biggest increases in military burden among the top 15 spenders in 2020 were Saudi Arabia, Russia, Israel and US.
India's Scenario:
India was the third largest military spender in the world in 2020, behind only the US and China.
India's military expenditure was USD 72.9 billion and it accounted for 3.7% of the global military expenditure share.
India's spending since 2019 grew by 2.1%. The increase can be largely attributed to India's ongoing conflict with Pakistan and renewed border tension with China.
The continuing military confrontation with China in eastern Ladakh, of course, has led India to make several emergency arms purchases from abroad since the crisis erupted in early May 2020.
India's annual military expenditure also includes a huge pension bill for 33-lakh million veterans and defence civilians.
In the 2021-2022 defence budget, for instance, the pension bill was Rs. 1.15 lakh crore out of the total Rs 4.78 lakh crore outlay.
India has to maintain an over 15-lakh strong armed forces because of the two active and unresolved borders with China and Pakistan.
Consequently, the revenue expenditure for the day-to-day running costs and salary bill in the defence budget by far outstrips the capital outlay for military modernization, leaving critical operational shortages on different fronts, ranging from fighters to submarines.
With a weak domestic defence-industrial base, India of course continues to languish in the strategically-vulnerable position of being the world's second-largest arms importer just behind Saudi Arabia.
India accounted for 9.5% of the total global arms imports during 2016-2020.
About Stockholm International Peace Research Institute:
This is an independent international institute dedicated to research into conflict, armaments, arms control and disarmament.
It was established in 1966 in Stockholm (Sweden).
It provides data, analysis and recommendations, based on open sources, to policymakers, researchers, media and the interested public.
Chandler Good Government Index (CGGI):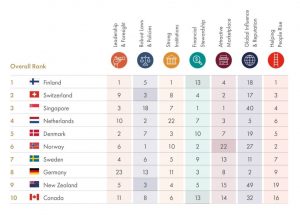 India has been ranked 49th in the Chandler Good Government Index (CGGI).
Finland has topped the list.
The CGGI is released by the Chandler Institute of Governance which is a private nonprofit organization headquartered in Singapore.
The Index classifies 104 countries in terms of government capabilities and outcomes.
Each country is measured across over 50 open data points. The index focuses on seven pillars:

Leadership and foresight.
Robust laws and policies.
Strong institutions.
Financial stewardship.
Attractive marketplace.
Global influence and reputation.
Helping people rise.
Objective:
It supports government leaders and public officers worldwide in nation building and strengthening public institutional capacity through training, research and advisory work.
It also shares tools and frameworks for effective policymaking and empowers nations to provide better public services for citizens.
Performance of South Asian Countries:
India ranked 49th, Sri Lanka 74th, Pakistan 90th and Nepal 92nd.