Demand For Inclusion Of Bhojpuri In The Eighth Schedule Of The Constitution: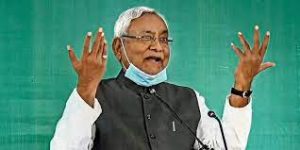 Bihar Chief Minister Nitish Kumar has said his government would revive its long-pending demand for inclusion of Bhojpuri in the Eighth Schedule of the Constitution, so that it can be accorded the status of an official language.
The state cabinet had sent a proposal to the Centre in this regard in 2017.
Eighth schedule to the Constitution:
Part XVII of the Indian constitution deals with the official languages in Articles 343 to 351.
The Constitutional provisions related to the Eighth Schedule are:

Article 344: Article 344(1) provides for the constitution of a Commission by the President on expiration of five years from the commencement of the Constitution.
Article 351: It provides for the spread of the Hindi language to develop it so that it may serve as a medium of expression for all the elements of the composite culture of India.
Assamese, Bengali, Gujarati, Hindi, Kannada, Kashmiri, Konkani, Malayalam, Manipuri, Marathi, Nepali, Oriya, Punjabi, Sanskrit, Sindhi, Tamil, Telugu, Urdu, Bodo, Santhali, Maithili and Dogri are the 22 languages presently in the eighth schedule to the Constitution.