Article 371 Of The Constitution: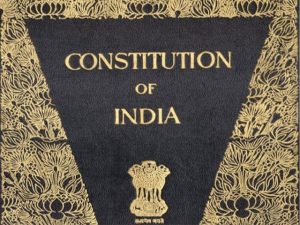 Arunachal Pradesh Chief Minister Pema Khandu is planning to lead an all-party delegation to New Delhi soon to seek amendment of Article 371 (H) which has special provisions pertaining to the state in order to place it at par with special provisions meant for Nagaland enshrined in Article 371 (A) of the constitution.
Other demands: The special provision with respect to the state should be further strengthened by amending Article 371(H) by inserting provisions for protection of religious or social practices of the tribes of the state, customary law and procedure of the state's tribes, administration of civil and criminal justice involving decisions according to customary laws of the tribes and including provisos to protect local ownership and transfer of land and its resources.
This is necessary to protect tribal rights and customary laws.
Article 371 of the Constitution includes "special provisions" for 11 states, including six states of the Northeast.
Articles 370 and 371 were part of the Constitution at the time of its commencement on January 26, 1950; Articles 371A through 371J were incorporated subsequently.