Bhumiputra Bill In Goa: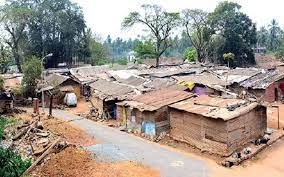 Goa CM has clarified that the Bhumiputra Bill won't be sent to Governor.
The Goa Bhumiputra Adhikarini Bill, 2021 that was passed in the Goa Assembly on July 30 had since been at the centre of a political storm.
The Bill was aimed at giving the status of 'Bhumiputra' to a person residing in Goa for at least 30 years and to enable him or her to stake claim to ownership of their house of up to 250 sq m built before April 1, 2019.
However, activists said that it had hurt the sentiments of the state's tribal population.
Highlights of the Bill:
It recognises anyone living in the state for 30 years or more as a 'Bhumiputra (son of the soil)' and gives such a person the right to own his or her 'small dwelling unit' if ownership was undetermined so far.
Once recognised as a Bhumiputra, an individual can stake claim to ownership of their house of not more than 250 sq m, built before April 1, 2019.
The Bill provides for the constitution of the Bhumiputra Adhikarini — a committee consisting of the Deputy Collector as its Chairperson, and officials from the departments of Town and Country Planning, Forest and Environment , and Mamlatdars of respective talukas as its members.
The Bhumiputra may apply to the committee if his house has been built before the cut-off date.
The committee will invite objections within 30 days, including from the land owner which could also be a local body, and then take a decision of granting ownership to the Bhumiputra.
An appeal against the Bhumiputra Adhikarini's decision can be filed before the Administrative Tribunal within 30 days.
No court shall have jurisdiction "to entertain, decide or deal with any question which is to be decided by the Bhumiputra Adhikarini and Administrative Tribunal under this Act".