New System Of Faceless Assessment And Appeal: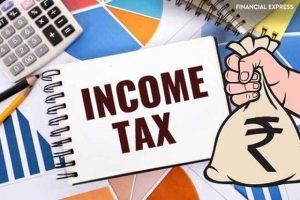 The Finance Secretary has said that the new system of faceless assessment and appeal would help bring down tax disputes substantially.
Tax Disputes (Data):
As per official data, the amount involved in tax disputes was over Rs. 11 lakh crore in FY19-end, up 23% over a year-ago.
Since India has a very high number of tax litigations, the resolution times are significantly higher, involving time and cost (on the part of the government as well as taxpayers).
Initiatives Taken to Reduce Tax Disputes:
Dispute Resolution Committee
Faceless Assessment and Appeal
Vivad Se Vishwas Scheme
Need Monthly Current Affairs PDF?
Get everything on your phone with our all in one app for your UPSC Preparation.
Get daily current affairs on you phone
Download monthly current affairs PDF
All India daily mock tests with ranking