Bindeshwar Pathak Passed Away : Founder Of 'Sulabh International'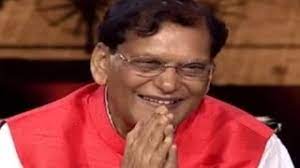 The founder of 'Sulabh International' Bindeshwar Pathak passed away. He was awarded the Padma Bhushan in 1991.
Sulabh International was founded in 1970 by Dr Bindeshwar Pathak.
HQ: New Delhi.
Objectives: to achieve equitable sanitation and hygiene for all.
It has been at the forefront of the Government of India's flagship Swachh Bharat Abhiyan (Clean India Campaign) with a focus on ending open defecation.
It stresses adopting a gender-inclusive approach in its intervention programmes.
It has been awarded the Gandhi Peace Prize for 2016.
'SULABH MUSEUM OF TOILETS', was rated by Time magazine as One of the 10 unique museums in the world.