SAMUDRA Mobile App: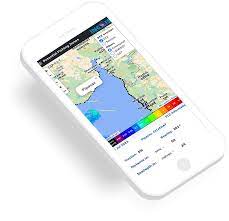 The Indian National Centre for Ocean Information Services (INCOIS), a division of the Ministry of Earth Sciences, has introduced a new mobile application called 'SAMUDRA' – Smart Access to Marine Users for Ocean Data Resources and Advisories.
This app offers comprehensive ocean-related information, benefiting seafarers and the fishing community.
It provides real-time updates and critical alerts on oceanic disasters like tsunamis, storm surges, high waves, and swell surge alerts.
It features interactive maps, charts, and animations to explain complex oceanic phenomena.
The app is particularly valuable for fishermen as it offers Potential Fishing Zone (PFZ) advisories, guiding them to potential fish aggregation locations.
The app also serves various public and private entities like the Indian Coast Guard, the Navy, and shipping industries.
The app aligns with INCOIS's mission to serve the nation with ocean data and advisory services, contributing to sustainable ocean activities and the Blue Economy.